How to Save Powerpoint to pdf – Yes you heard it right. You can save your PowerPoint presentation files to PDF Files.
Not only PDF format but Microsoft PowerPoint allows you to save the presentations in multiple file formats.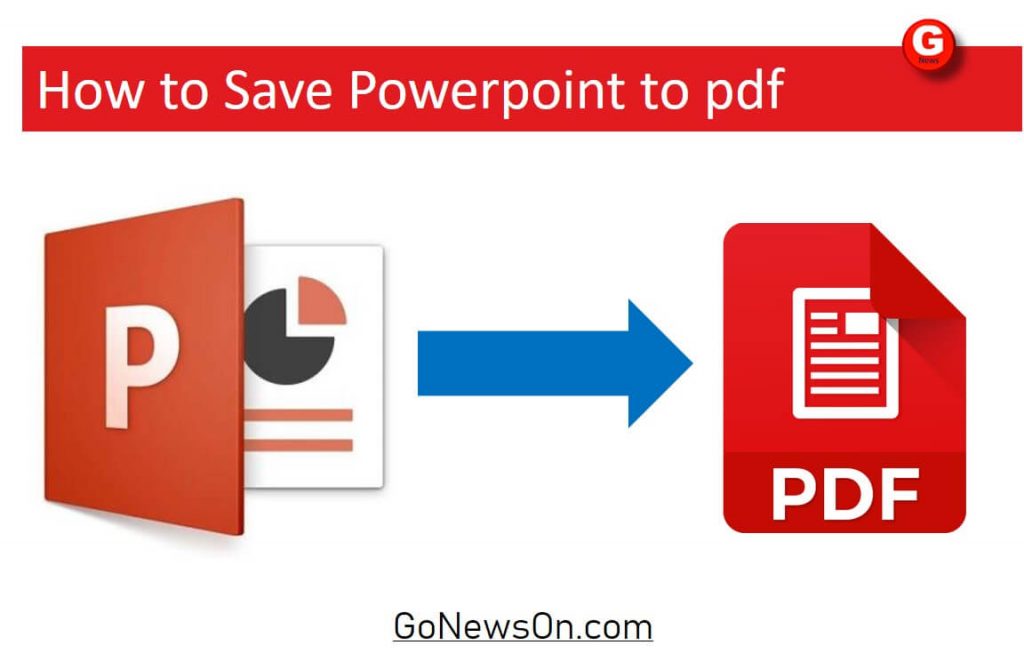 You can save the PowerPoint files in
PDF
XPS
Office Theme
MP4 Video
WMV
GIF Animation
JPG Photo
PNG Transparent Image
TIF Image
BMP Image
RTF
These are the major file formats in Powerpoint. Some other multiple format files also can be exported on Powerpoint.
How to Save Powerpoint to pdf in Powerpoint 2013
You can easily save your presentation files to PDF format. You do not need any extra software or tool to convert your ppt file to pdf.
Just follow the steps. These steps are similar to saving the presentation ppt file when you create slides and presentations.
Steps: Follow these steps to Save Powerpoint to pdf
Click On File.
Now Choose Save As.
Then You should Choose the location to save the file.
Then, you will get the option to name the file.
Similarly, you can change the file type.
Now, click on the save as type option.
You get all the available file formats.
Among them, you should choose PDF. It has the extension .pdf.
This way you can save your presentation .ppt file to pdf format. It saves all your slides of the presentation file in a single pdf file.
FAQs about How to Save Powerpoint to pdf
Conclusion
This was the easy way on how to save PowerPoint to pdf.