To a regular viewer, Zindagi Na Milegi Dobara was a movie about three friends taking a road trip in Spain. Over a decade, it attained cult status because the audience could see and relate to the complexities of the characters played by Hrithik Roshan, Farhan Akhtar and Abhay Deol. As the film completes a decade of its release today, Hrithik talks about why it continues to strikes a chord with the audience. Excerpts:
Zindagi Na Milegi Dobara (ZNMD) has completed a decade, and it is still such a relatable story. What do you think makes this movie timeless?
It's one of the few Hindi films of its time which, I think, has zero false notes. No moment, no dialogue, no intention that brings a false note. What plays out is very real. I think real cinema is devoid of the kind of heroism, which until then our films were almost reverent towards. So, this was like a breezy, refreshing, light-hearted, real film with a lot of integrity. Zoya (Akhtar, director) is the kind of person who doesn't believe in projection, yet it reaches the audience. She doesn't believe in preaching, yet you learn something and are inspired. She doesn't cater to an audience, but she manages to touch the heart of every person who watches the film. And I think that's because she comes from a very honest space. For her, the film is bigger than any actor or any audience. A film without any false note will last forever. It's not dependent on any kind of current fashion. It's not seasonal and is not catering to society's current trend. The film is all about its writing. Of course, the way Reema (Kagti) and Zoya write their films, as I said, it comes from a true place. It comes from their own experiences, their sense of reasoning and motivation, so nothing is referenced, nothing is duplicated. That's why it's so refreshing to read their scripts.
In retrospect, what was it about the film that made you want to be a part of it? Did you ever want to play another character other than Arjun?
Initially, I was offered Kabir's role (which was played by Abhay Deol in the film), but Zoya left it to me to judge what inspires me the most. However, there was something about a moment that Arjun lives, which is when he sits down after scuba diving. There was something so abstract about that emotion and yet so strong. It was something that I read between the lines there that impacted me to a great degree. I understood what Zoya wanted to communicate, and I knew that I had to do that part because of that moment. I couldn't express or articulate it, but Zoya could also see that I had absorbed what she wanted to express through that scene. In all, it's the abstractness, I caught it, which is why I chose Arjun's role.

In the last 10 years, have you gone back and watched the film? And do you feel that with passing years whenever you watch it, the film opens itself to a completely new interpretation?
I recently watched the film again as I was going through all my films with my children as the audience, because I wanted their feedback. I also wanted them to be conversant with my work. They had some nice and some bad things to say about my movies. But when we watched Zindagi Na Milegi Dobara (ZNMD), I genuinely saw them identifying with that film. It was very surprising because it isn't a children's film, but I think what again rings true with an adult also rings true with a teenager or a kid because as children, we are more attuned to what's honest and what's not. They reacted to ZNMD more than any other film of mine. They gave the film 11/10 because they rate all my films. The closest that came to that film was Super 30, which they gave 9/10. They also rated War 9/10 and Kaabil 8.5. I have been doing well with my recent films on their scoreboard (laughs!). For them ZNMD was above rating, they termed it as 'the best' yet.
When a film achieves cult status, expectations of a sequel crop up. Was a sequel to this film ever discussed? If a sequel is made, would you consider being a part of it?
The potential for a sequel is always there. It definitely can be done, be it in 5 years or 15 years, that doesn't matter. In fact, that would be really cool! But I don't think Zoya is the kind who would want to make it, just because people want it. She has to stumble upon an instinctive, inspired thought about the sequel that would then fuel her mind to take those steps into building it into a script. I think that is something that's providence, if it happens, it happens. The potential does exist as the film is about life and friends — some very interesting things could happen. The more time we spend away from these characters… them coming back after years, it would be interesting to revisit their journeys.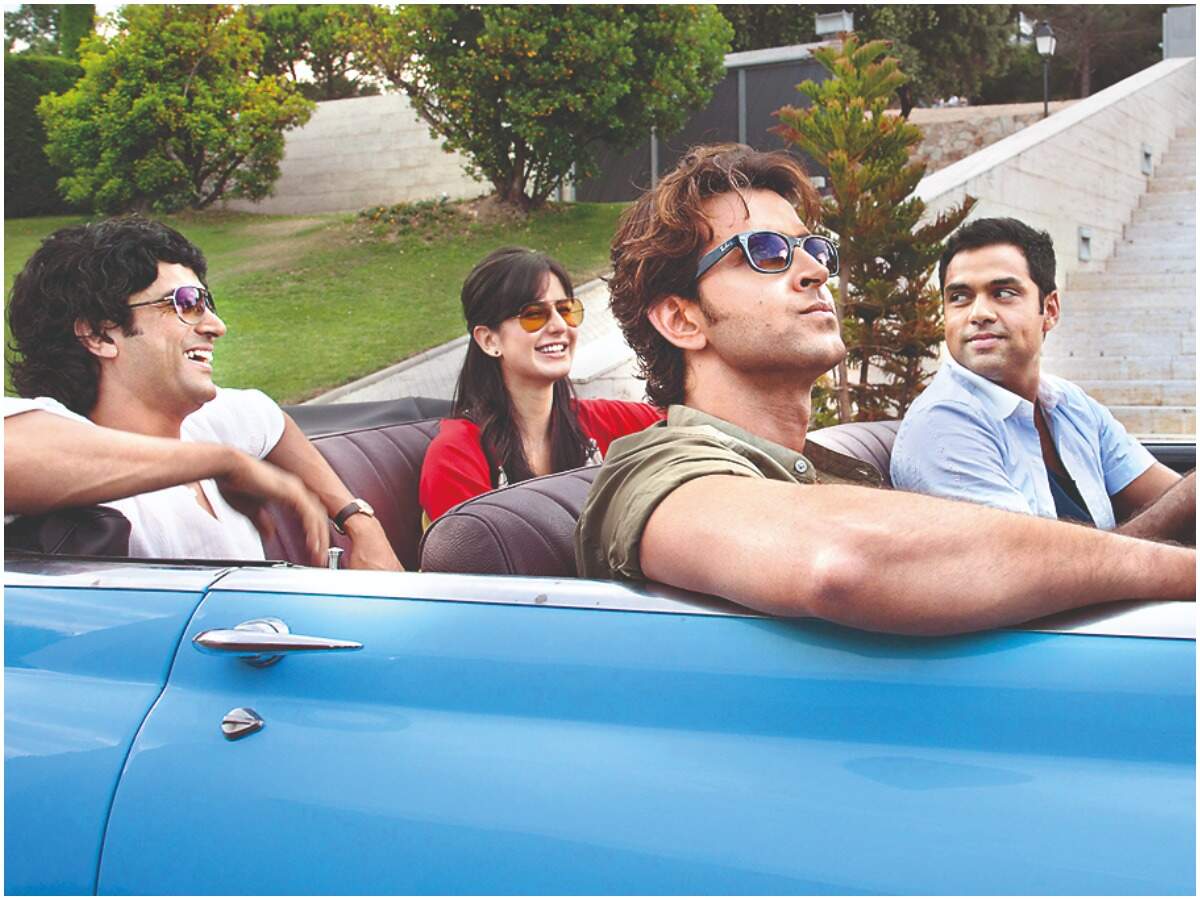 When something works, there are several others who queue up to try the 'formula' which didn't happen in this case, quite strangely. What do you think deterred people from attempting more, in this case, friendship-and-road movies?

It's not easy to write a film that is coming of age, that is about travel and journey. These are moments between human beings who are friends, who talk like friends and relate to each other.. there is nothing larger than life. Today, we have a lot of good minds and writers who can write like this, but back then it was very very rare.
Another film that comes really close experientially to ZNMD is Dil Chahta Hai, made by Farhan, your co-actor in this film. It came at a time when you were new to the business. What was your impression of that film, because ZNMD often ends up being compared to Dil Chahta Hai?

I remember when DCH came out, I was absolutely stunned because Farhan was my age. I suddenly wanted to know his journey, what books he has read, what influences he has had, what his stimulus is because I was totally shell-shocked with DCH. I felt instantly insignificant when I saw that film. My respect for Farhan went up sky-high. I was deeply impacted by the film. It had its own language. I think somewhere both Zoya and Farhan are such strong individuals, maybe it's the journey that they had as children, the parenting that they had, or the influences that they had created such a strong sense of individuality in both of them. That's absolutely amazing. It is the kind of individuality and strength of character that I want to inculcate in my kids and myself.
Arjun seemed very close to what Hrithik would be in real life. Did playing that part change you on a personal level?
Most of the characters that I had played until then needed me to become somebody else in many ways. Of course, I always tend to keep my core the same. But there are a lot of exterior, superficial and sometimes quite deep changes that I have to do to become the character. In this film, it was challenging because it didn't need me to become anybody — Hrithik was the character. And that's why it was very intimidating. It was scary because it is apparently easier to find out how another person would say a dialogue, and for me, it was a bit of a task to find out how I would say it as myself. So, I would say it didn't change me, but it brought me out in front of the camera. I think, I as Hrithik identified with living in a box, because I was adhering to the school of thought that was following all the rules and all the things that all books have said…basically, living in a box was quite appropriate to explain where I was at that point in my life. That's exactly what Arjun had to be in the film. I was very aware that I was doing that, and there was already a thought that was seeded in me much before the film — that I needed to change. So, I welcomed this film with all my heart and soul because through this film, the universe was telling me that I needed to change, I needed to get out of that cocoon of mine and find my authentic self and live the kind of a life that I would live as Hrithik. What would Hrithik do if he had permission to do every single thing that he wanted to do? Would he still be in films? Would he travel? So that's the connection that I had with the film, which is why I think I was able to impart so much of myself to it. And that's why people reacted so much to it. I think that's true for any actor, choosing films that speak very deeply to you are the films that you should do. And that's what is something that I will always follow. That's a rule of mine and not something that I borrowed from someone else. So, it rings true for me that I will always want to do films that speak very deeply to me.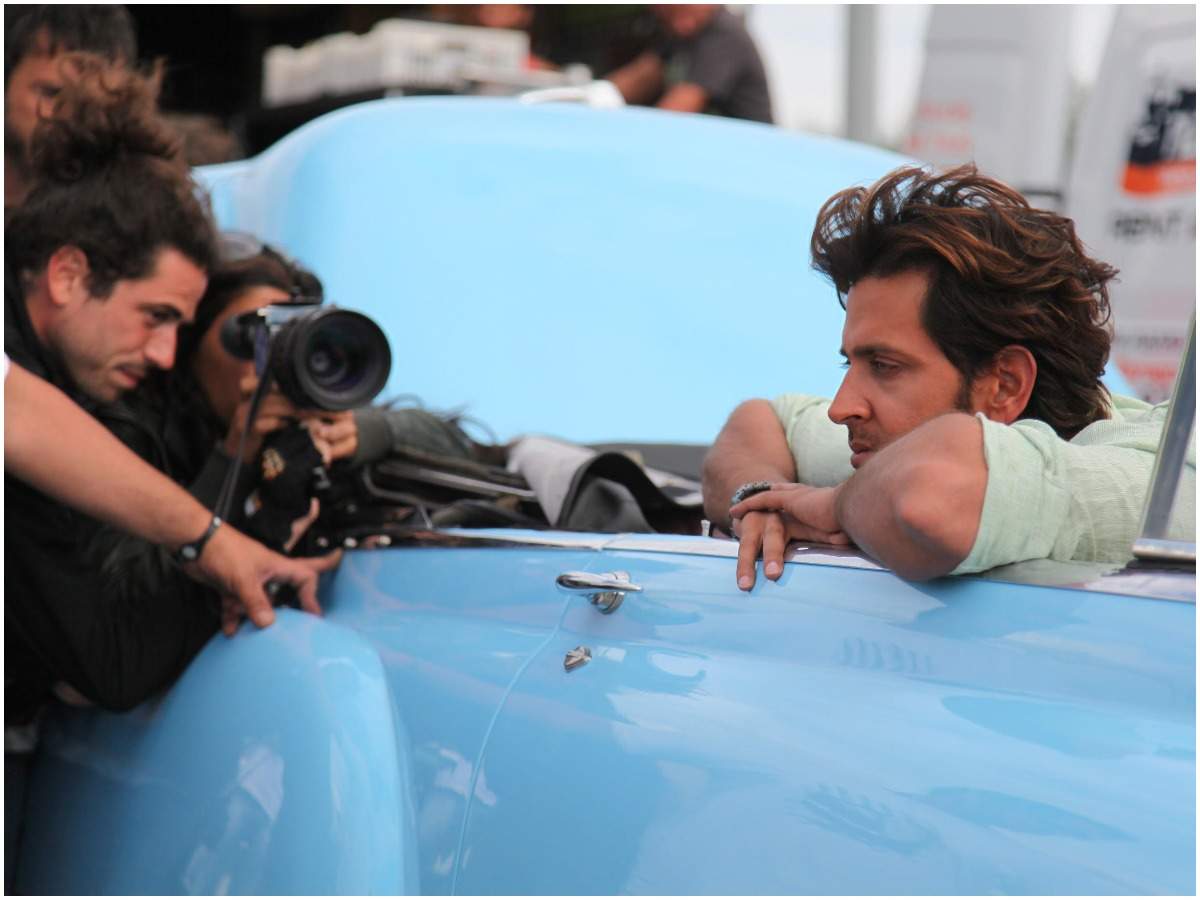 Is there anything you would like to revisit about ZNMD today?
I would love to do another film like this where it's with friends and it's an ensemble. I remember when I signed this film on, a lot of my father's friends were very concerned about me, out of sheer love for me. They thought I was making a big mistake, because I was playing one of the parts among three characters and it was certainly not the central character. It wasn't like I was the hero of the film and Farhan and Abhay were small parts of the film. The general rule at that time was that you have to uphold the star status, and I knew this film was talking about exactly the opposite. It kind of empowered me because it's a story that I believed in, and I thought, 'to hell with the status', which is merely something that people give you. The work that you do is something that comes out of your own desire. That's where another seed got planted in my mind about ensemble films. It's what we don't get to see much. Not being confined by my position in the film, or the need to remain protected, here letting go was such a beautiful feeling. I think that seed grew into me wanting to do other such films when other actors were hesitant. I love doing two-hero, three-hero, four-hero films… the more, the merrier. I think the place where I come from makes other actors feel very secure because I'm not trying to grab more footage or impose. From my perspective, movies are bigger than stars. Look at what Zoya made me do in Luck By Chance! It was a small part and I loved doing it. He wasn't even a hero, he was such a grey character but look at the feedback, the reactions that it got. I thoroughly enjoyed doing that, because it was so human and real.
What's that one memory of this film that lives on with you?

I think the feeling of being on a set where everybody is like a community. That's the world that I miss… I miss being part of a community. Acting can become a very very isolating journey/ experience. Most of your work can be in isolation and you will not even realise that you're missing out on being a part of a community… which is why it is important to do films where you're not on a pedestal. You're not operating from a place of control but operating from a place of abundance where everybody else is there to support you if you faulted.. so you can feel free in wanting to create and imagine and explore your art and you're not restricted. But working in this film.. I remember the sense of community we had. With Kalki (Koechlin), Katrina (Kaif), Farhan, Abhay, Me, Zoya, Reema.. everybody was in it together and in equal percentage. We were equals.. and that for me was very special because I don't get to live that in all my films as much as I try to make things equal. I still end up being segregated and being put aside just because of who I am, without my consent. It's not something I want, it's just done. As much as I don't like it, it's the truth. I think what I remember and miss the most about this film is community.
And, lastly, do you find yourself living by the title of this movie, Zindagi Na Milegi Dobara?
Every single day. Even before I signed this film. That is the thing that drives me, it motivates me. I keep saying that you have just one choice, and why wouldn't you make the better choice for every single day that comes your way! Do what's going to make you live a better life, every time you have a choice of doing something or not doing something just ask yourself, what's going to make your life better, and do that, because you only have one choice, one chance, one life.

Source link