Actor-comedian and musician Vir Das started to focus on smaller things in life during the lockdown. From making different versions of instant noodles to whipping up vanilla ice-cream desserts, performing standup on Zoom to raise funds to do his bit for the covid crisis, and filming Hollywood projects, the 'Delhi Belly' actor has been quite busy. For Vir, the smaller joys in life make for the most epic experiences.
The artiste has been reading, playing music, and performing virtually. "I don't watch a lot of comedy. When you work at McDonald's, you don't eat a lot of cheeseburgers! I would rather play music. My wife and I hang out together and do real stuff," he says. Ask him how the pandemic changed him as a person, and the witty comedian quickly replies, "I lost five kilos of weight and I think that is one of the good things that happened to me during the lockdown. I don't want to give so much credit to myself for self-introspection. Let me live for another 30 years, maybe then I will be able to say something."
Vir shares a clipping of his performance on his Instagram page:
The deadly pandemic brought the world to a halt, impacting live performances and pushing artistes to resort to performing digitally. Comedians have been using their social media handles to connect with their audience. "Comedians are extremely adaptable people. At the end of the day, you're working in an industry where the demand for what you produce is still there. We all want to laugh, every single day. Comedians are very good at doing that irrespective of the platform. In the absence of live performances, they are using the digital space to make people laugh and doing it every day. Has it been tough? It has absolutely been tough with shows being cancelled in the pandemic. Have the younger and newer comics had a rougher go of the lockdown than I had? Most certainly! However, I am hopeful there will be an amazing live event boom when things get better and we go back to normalcy," says an optimistic Vir.
Vir asserts that the pandemic also changed artsites' perspective towards their art form. "We've already seen the trend in countries like the US, Australia, where the infection has been contained. The minute people get a chance to witness live performances, they will get out of their homes. Having said that, I do think that when we return to the stage and perform live, we will find ourselves as better artistes with a better perspective. When I get back to the stage, I would be a different comedian because of the time I spent in the lockdown and the virtual shows that I've done," he adds
The actor-musician performs music:
When asked if the absence of a live audience and stage pose a challenge during Zoom shows, Vir says people attending the show were patient and aware of the shift in performances happening in the pandemic. "It was not challenging simply because the lens of it was fundraising and the intention was to help. People who joined and watched me perform on Zoom, came with a little bit of patience, knowing it's not going to be as good as the live standup comedy and they were here for a good cause," says the Go Goa Gone actor, adding, "Do I prefer doing comedy shows online as opposed to a live standup? Hell no! I can't wait to get back in a real auditorium. Having said that, people did laugh.
Abhi hai 15 saal hogaye hain perform karte huye aur log hastein hain mere jokes par (laughs!) I have been in front of the camera and doing comedy long enough to make them laugh on Zoom performances."
Vir takes to his social media handle to talk about the difficulty in finding an outdoor space to perform his act:
Vir stress that while performing virtually is not a real challenge, a lot of focus has to be given to writing. "At the end of the day, I don't have a lot of production, there's no orchestra, no background or lights etc. It's just upon the writing of it and that's what was interesting to explore. A lot of improvising and writing happened. I had to go to the max in a very controlled environment."
Vir also shot for the Indian Creator Show 'The Most Epic Max Show' for Snapchat's mobile-first audience, which features him taking on interesting challenges. Talking about the show, Vir says, "I think, everyone is epic because of the amount of pressure we put on each other to do amazing things. Not all amazing feelings come from doing the largest things in the world. Sometimes the most amazing feeling comes from doing the smallest things like making a perfect bowl of Maggi can be far more epic than climbing Mt Everest. If you hark back to your college days, and it has happened to many of us, sometimes you only had vanilla ice cream and three other ingredients and if you could make some amazing dessert out of it, the feeling is more epic than winning an award. It's about taking these smaller things and making them into something amazing that gives you an epic feeling."
Vir tries his hand at making a bowl of Maggi. Check out what happens:


A few years ago, Vir Das, on Twitter announced, "Alright…young people….I am now on Snap Chat 🙂 Look for ThatVirDasChap 🙂 (sic)," implying that the platform is for a younger audience. "The most appealing thing is that we have to see if they (Gen Zs) found these challenges funny. It is such an accessible platform and irrespective of your followers, it is giving a platform to cool new voice and I like that! We are full disclosure about the fact that while I may succeed, I will also epically fail. We've not gone ahead and said, '
Main cool hoon aur main sab janta hoon!' but admitted '
Bhaiya main naya hoon aur main seekh raha hoon' but either way I'll make an ass of myself," admits Vir.
Owing to the virtual performances, and digitisation of regional comedy in the pandemic, comedians from small towns and villages, doing comedy in their mother tongue, have got a wider reach. Vir believes, "Regional comedy in the past, the future, and the present of comedy. Comic acts done in the mother tongue are wonderfully flourishing. From the
hasya kavis to the
behrupiyas to the current crop of comedians, comedy in regional languages is always going to be the big game."
He says that the young crop of comedians is amazing and extremely funny. "I think, the more we have comedians in the India, the funnier I'll become. In any art form, the more innovators you have, the better the art form becomes. All these young comics are brilliant!" says Vir, adding, "I often get calls from them asking me what do I think of their jokes. It's like filmmakers or sportspeople calling each other for advice."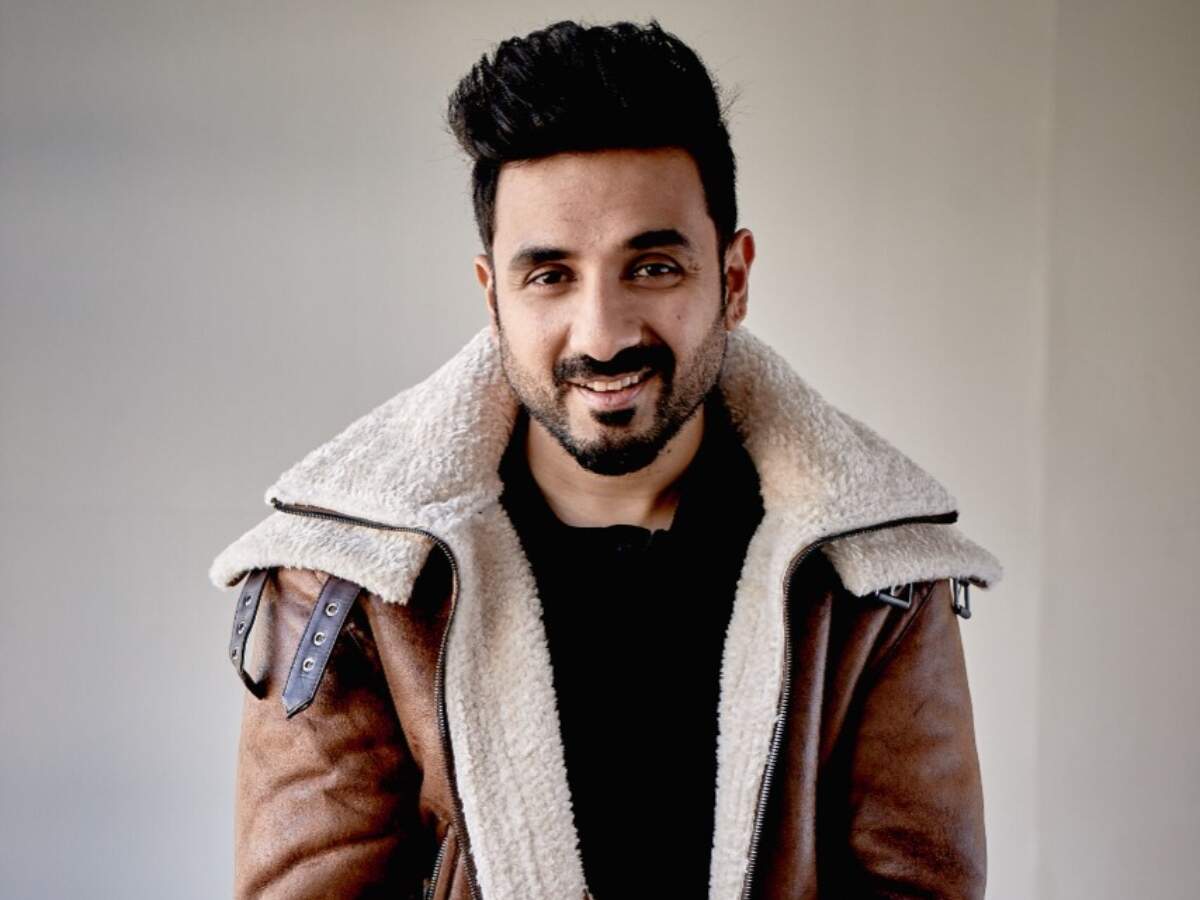 Vir Das
Vir says he is thankful for all the work that he is doing in the field of acting, comedy, and music and although he is not seen in much in Bollywood films, he is busy with other projects. "I have a lot going on. I finished filming two films. There's also a touring career to rebuild. I haven't been on a stage since the lockdown.
Sirf actor nahin hoon. Chaar paanch cheezen karleta hoon. Karna hi padta hain. I had shown up in Mumbai with just one suitcase and the fact that I'm getting to do five things now, is amazing. It is a gigantic privilege. The fact that I am able to have 4-5 careers, pushes me," asserts Vir.
The pandemic brought conversations around mental health to the fore, with many online platforms offering free counselling services. "I am always happy to have discussions about mental health. As somebody who is into therapy and knows people who are seeking therapy and those fighting the stigma attached to it, I know that the pandemic has a large mental health impact. It's wonderful to see many free resources available for those suffering. The more we talk about it, the more we will be able to fight the stigma," says Vir before signing off.
Source link