One of the most awaited tvN drama 'The Devil Judge' has released interesting facts from the series, which is making fans even more excited about the characters and their complex relationships.
Starring Ji Sung, GOT7's Jinyoung, Kim Min Jung, and Park Gyu Young, the drama focuses on an alternate dystopian Korea where the judicial system has public trials with the participation of the entire nation through a live courtroom broadcast.
Promising a whole lot of drama and mystery, Ji Sung will be seen as the head judge Kang Yo Han who takes an interest in an associate judge in the same courtroom Kim Ga On (Jinyoung). However, Kim Ga On has her suspicion about him as he is either a hero of the nation or a devil under the mask of the law, which nobody knows!

Kim Min Jung as Jung Sun Ah is the executive director of a social responsibility foundation who is obsessed with Kang Yo Han. However, for him, the equation with her is a 'nemesis'.
On the other hand, Kim Ga On (Park Gyu Young) has one-sided feelings for police detective Yoon Soo Hyun who considers her as a 'childhood friend'.
Talking about Jung Sun Ah, he is a powerful personality as the director of a social responsibility foundation and has lots of political and corporate links. From the nation's president Heo Joon Se to the President of Saram Media Group and his wife, he has an upper hand.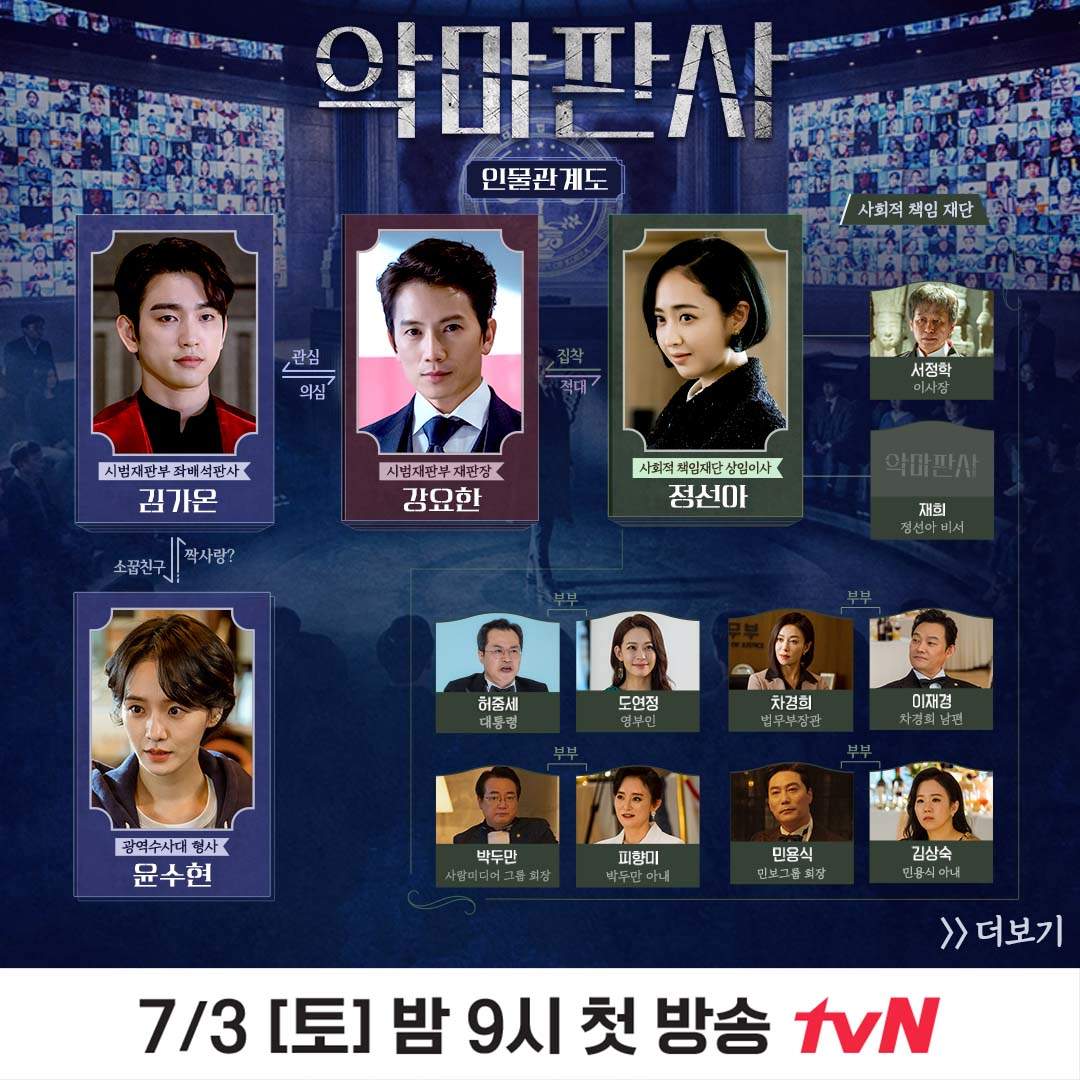 Meanwhile, the next relationship chart focuses on Kang Yo Han's family tree and other significant characters.

Oh, Jin Joo is also an associate judge of Kim Ga On. Last but not the least, the drama also features a mysterious character, K, who is portrayed as Kang's helper.
Kang's family includes a caretaker Ji Young Ok, his father Kang Ji Sang, a half-brother named Kang Ji Sang, and his niece/nephew named Elijah. While Kang considers Elijah as a niece/nephew, surprisingly the character's relationship with Kang has been mentioned as 'resentment.' Have a look: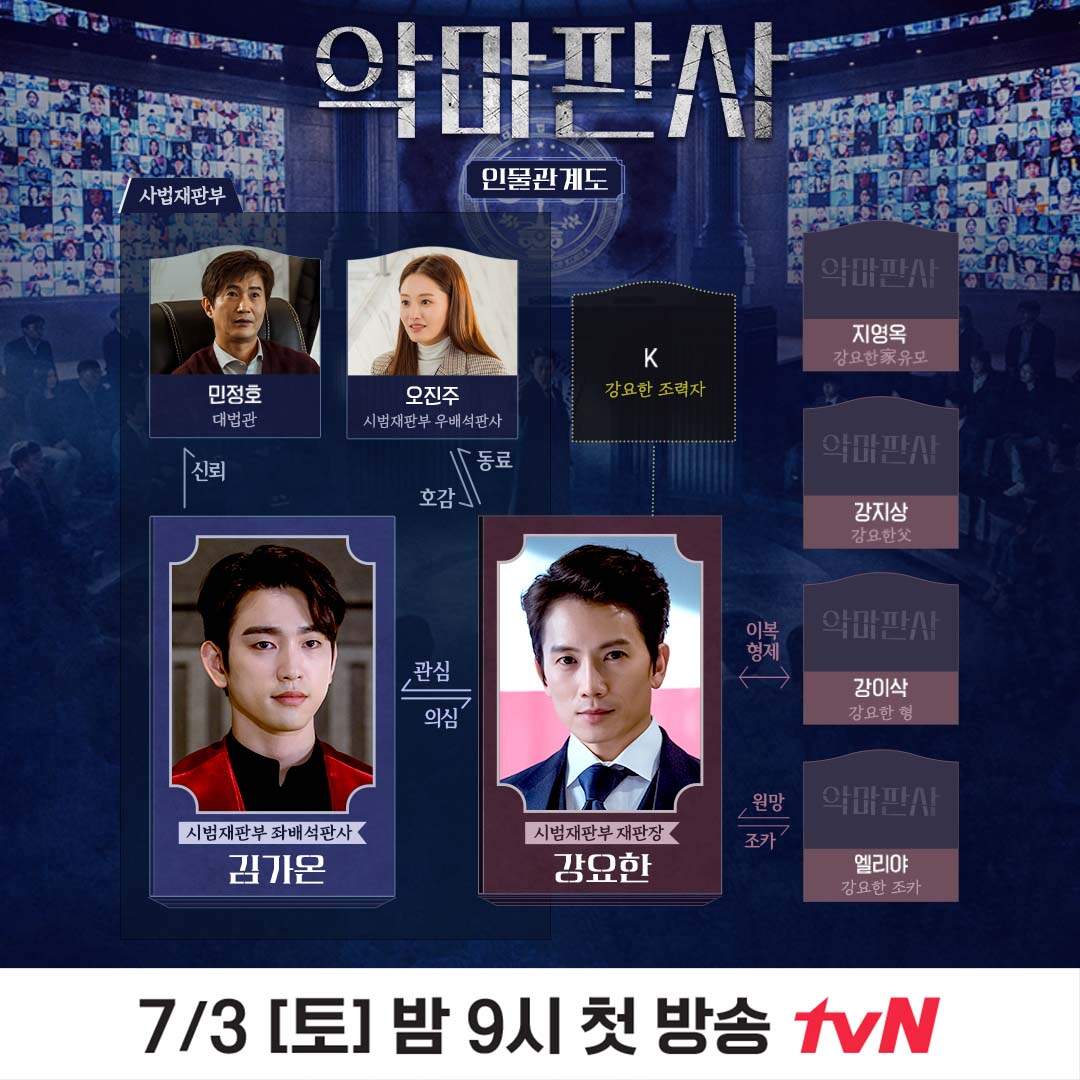 'The Devil Judge' is slated to premiere on July 3 at 9 pm KST.
Watch teaser here:
Photo credit: tvN
Source link