After delivering powerful performances in films like, 'Mardaani', 'Force 2' and 'Manto' as an anti-hero, Tahir Raj Bhasin won hearts with the National Award-winning film, 'Chhichhore'. Now, the actor is all set to explore his romantic side with 'Looop Lapeta'. In an exclusive interview with ETimes, the actor opened up about his upcoming film with Taapsee Pannu, the female fan-following that he commands, growing up as a movie buff, and more. Excerpts:
From playing the antagonist in 'Mardaani' to winning hearts in 'Chhichhore' to exploring the romantic genre for the first time with 'Looop Lapeta' – How has your journey been so far?
My journey has been a roller coaster ride of diverse parts–from the anti-hero in 'Mardaani' to the box-office hit 'Chhichhore'. It has been amazing to collaborate with legendary directors like Pradeep Sarkar and Nitesh Tiwari. In 'Looop Lapeta', I play the quintessential hero, which is a new chapter that I am super excited about. I'm a massive romantic at heart and I grew up in '90s Bollywood so this romantic lead phase fits like a glove. I can't wait to see how the audience will react to the mischievous romantic jholler that 'Satya' is in 'Looop Lapeta'.
Despite essaying characters with grey shades, you command a huge female fan following. Your thoughts…
I've always looked at the grey parts I've done as anti-heroes. As an actor, I've never judged them as negative or positive and rather tried to identify the circumstances that made them who they are in the story. I've been amazed at the female fan-following that came after these films and I owe it to how open the audience is to different stories and genres today. One of the most common fan DMs I get is that they hated the character but loved the actor and that they can't wait to see me in different parts. That, for me, is a huge compliment and a sign of an evolving audience.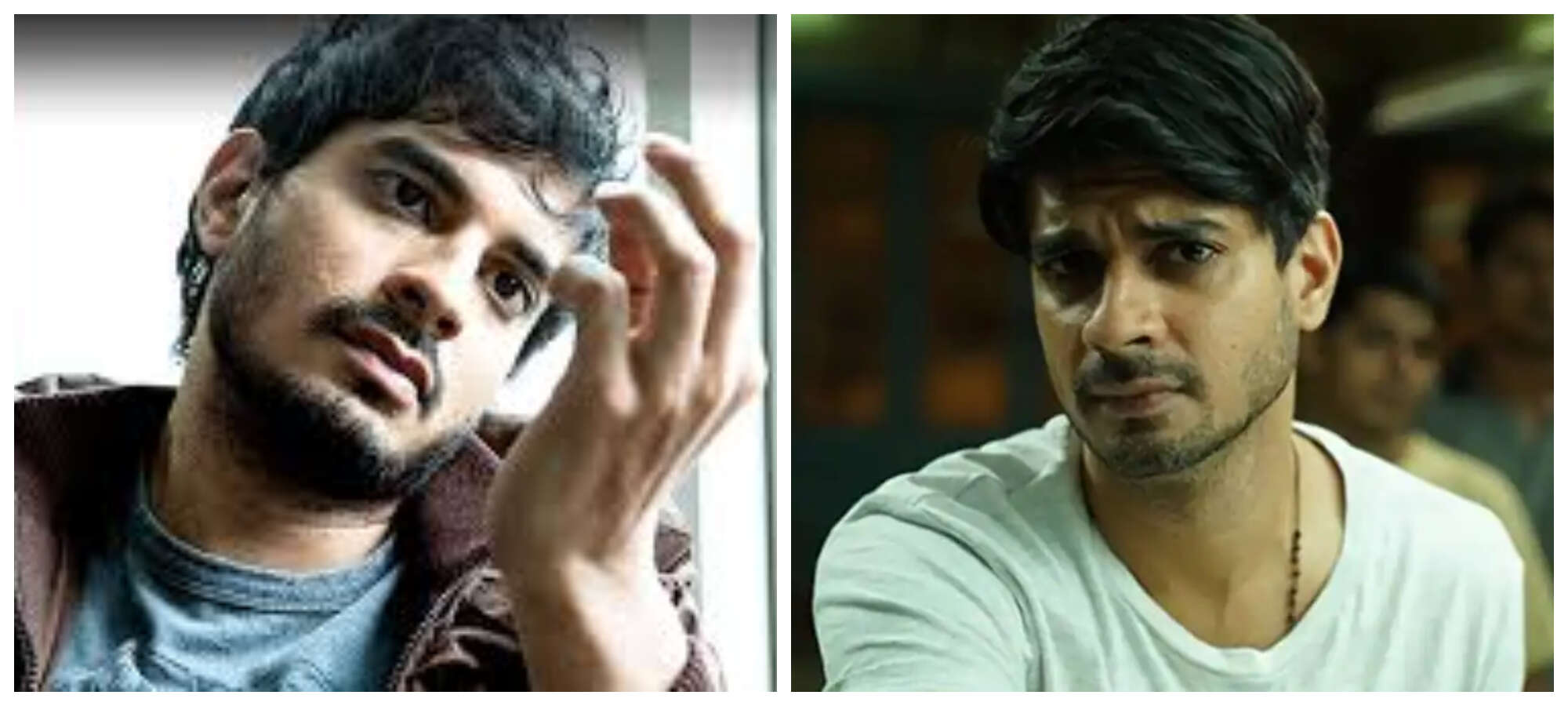 Were you always a movie buff? Who did you idolise?
I'm a massive movie buff. I think you need to be crazy about films to be an actor. My grandma would take me to the theatre every Friday without fail. I've watched everything–from David Dhawan films to 'Dil Toh Pagal Hai' to 'Dil Chahta Hai'. I grew up idolising Amitabh Bachchan and Shah Rukh Khan and Aamir Khan. To me, they are more than superstars; they're actors who transcend genres.
Tell us about the time when you first watched yourself on the big screen…
I first watched myself on the big screen with my parents, when they came to watch 'Mardaani' at a screening. I remember being very nervous and, at the same time, overwhelmed with a sense of accomplishment of having achieved the first step of a childhood dream.
OTT has brought in a sea of new content. How do you look at this change as an actor?
I think OTT will diversify the kind of stories we watch. This doesn't mean it will be a clash of mediums. Cinema and OTT will exist as mutually exclusive entities and in the long run, it will mean more creative freedom for the industry and more choices for the audience. Some stories lend themselves more to chapter-wise, episodic telling, and these are best told through digital platforms. As an actor, it's an exciting time because a film star can have both theatrical releases and an OTT show and reach out to more of her or his audience. I'm very excited to be working on a new series titled, 'Yeh Kaali Kaali Aankhen' that we wrapped shooting in March just before the second wave oftahir the lockdown.

Source link