Kumar Sanu, rightly known as the King of '90s Bollywood music, is synonymous with the melodious songs he lent his voice to. The deft with which he conveyed romance and heartbreak through his voice is commendable. Now, the singer is all set to explore the independent music space. In a freewheeling exclusive conversation with ETimes, the singer took stock of his career that spans three decades, popular collaborations, reunion with Jatin Pandit of the Jatin-Lalit duo, and more. Excerpts…
You have been part of this industry as a playback singer for more than three decades now. How do you look back at your journey so far?
I have been singing for more than three decades now and I will continue to sing for more decades to come. My journey has been smooth because I kept my values and ethics intact. I never bothered myself with the work of other people. I just focussed on my work. I believe you should never forget how you started and that thought has still kept me grounded.
Do you think it has become easier or more difficult to make a career in music today, as compared to when you were starting out?
I have always made the best use of the opportunities that have come my way. I have tried to justify all the songs that I have sung. Today's generating is very insecure especially the ones in the music industry. Before entering the industry, you have to do a lot of other things outside, which I believe is not good. There are too many singers and composers in the industry now but no creativity. People today just get inspired by international music and copy-paste them here with Hindi lyrics. In this way, I feel the industry has indeed changed a lot. Now, creating an identity in the industry has become very difficult for any singer or composer. I believe that where there is no creativity, you cannot create an identity there.

Most of your songs are still relevant and loved immensely by your fans. Which one is the closest to your heart and why?
I have sung each one of my songs with all my heart and I have tried to justify it every time. I used to put in a lot of work behind every song. Not just my fans, many people love my songs even today. It is difficult to pick one song from the many that I have sung. But if I had to pick one, it would be, 'Jab Koi Baat Bigad Jaye'. It is very close to my heart. The song has a simple-yet-powerful message in it and it is something everybody can relate to, as well.
From all the music composers and directors you have worked with, who did you enjoy working with the most?
All the music directors are like God to me. It doesn't matter if they are a small name or a big name in the industry. Everybody follows different methods and processes. While some are strict with what they want, others are more flexible and open to improvisation. Of all, I would say, I loved working with Pancham Da (RD Burman). Working with him was like being in a school. I got to learn a lot of things from him. This does not mean that I did not like working with the others. They are all good in their own way. I loved working with each one of them. However, Pancham Da was different from all and I know everyone will agree with me.
The trend of independent music is back. How do you look at it as a singer?
I feel independent music is back because there are a lot of problems in the industry today on various levels. It could be on a record level, on the production level, or even the direction level. They make some five to six singers sing one song and out of them, only one singer's voice is used. Now, people feel it is better to come up with your own independent song. You get better results when you show off your creativity in your own song. I feel it is a good trend.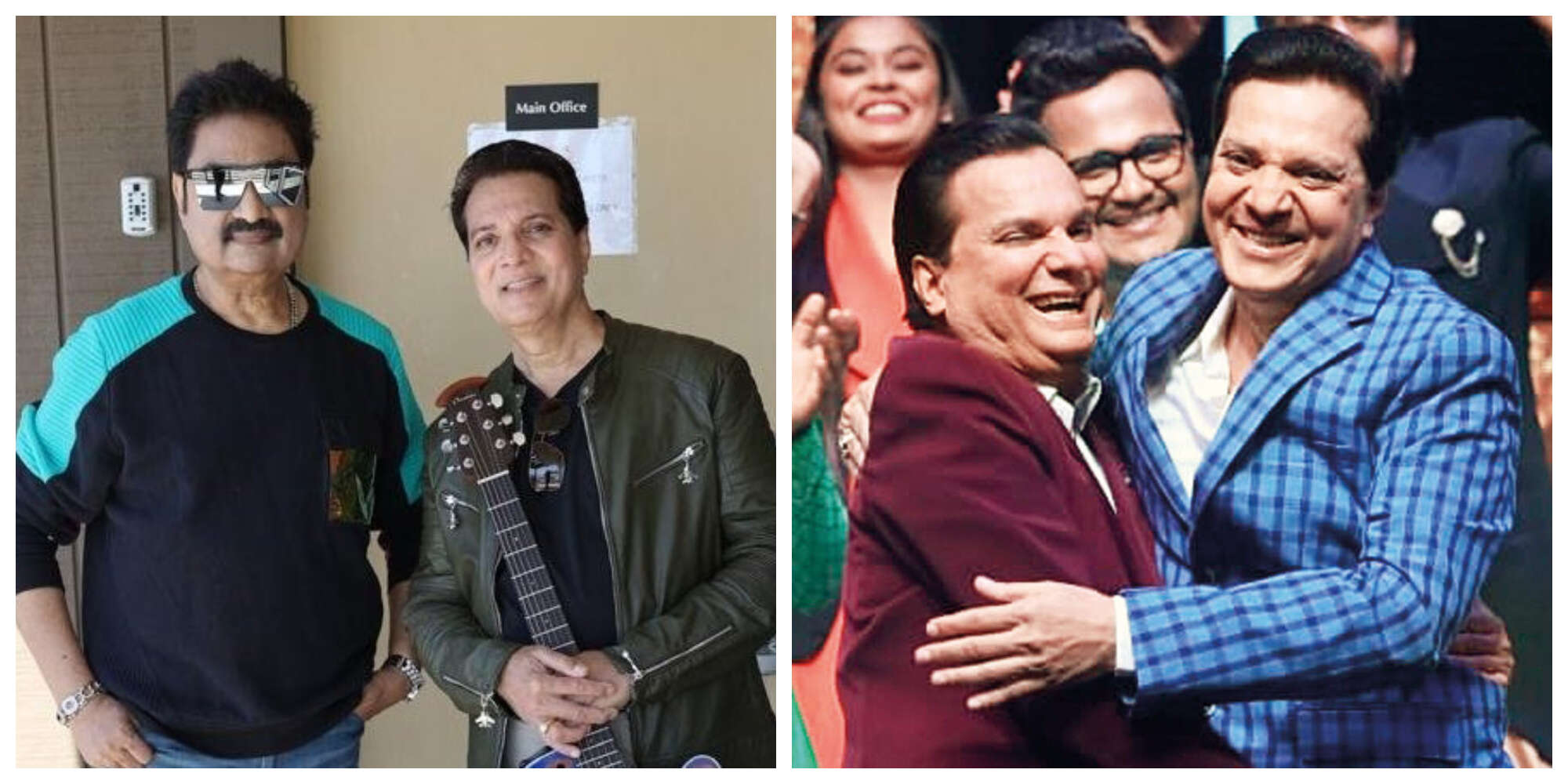 Talking of which, you have two upcoming projects with Jatin Pandit. Tell us about it…
Yes, I have just recorded a song with Jatin Pandit and also shot for the video in the US. It is an amazing composition. Jatin has written and composed it himself. I am really hoping my fans would love the songs that I am doing with him. It is a mix of something old and something new.
You have a long-standing association with Jatin-Lalit…
After Nadeem-Shravan and Anu Malik, I have worked a lot with Jatin-Lalit. They are on another level when it comes to creativity. They are also huge followers of Pancham Da. There is no one song that I can pinpoint and call my favourite. I have loved to sing each one of the songs composed by them. Amongst the duo, Lalit was a little short-tempered, while Jatin was the more calm and composed one. There used to be little fights with regard to what is best for the song. I remember the time when we recorded a song–which I don't like to name–Jatin had recorded the song but Lalit did not like it so he stormed out of the studio. That song actually went on to become very popular.

Source link