1.
Kalyani Priyadarshan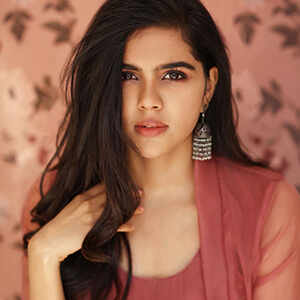 Claim to fame
: Kalyani, who is the daughter of director Priyadarshan and actress Lissy Lakshmi, and sister of National Award winner graphic designer Sidharth, has talent written all over her genes, and she proved it too through her very first film in Malayalam. As Nikitha of Varane Avashyamund, she gave a commendable performance alongside veteran stars like Shobhana and Suresh Gopi, and new-age favourite Dulquer Salmaan. Her fans have also been waiting to see her alongside Pranav Mohanlal in Marakkar: Arabikkadalinte Simham, which won this year's National Award for the Best Film. She has more of big projects coming her way in Tamil and Malayalam, with the likes of Silambarasan and Pranav.
Relationship status: Single

2.
Samyuktha Menon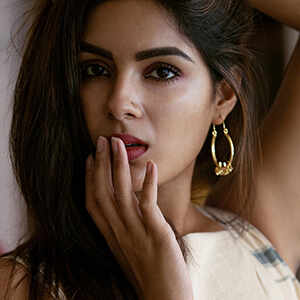 Claim to fame: She was the flavour of the season with projects in Malayalam, Tamil and Kannada. She didn't restrict herself to stock heroine roles but tried a variety of things including the role of the antagonist in Kalki, a sexy avatar on the film Erida's poster and even did some community work for Palakkad weavers.
Relationship status: Single
3.
Nazriya Nazim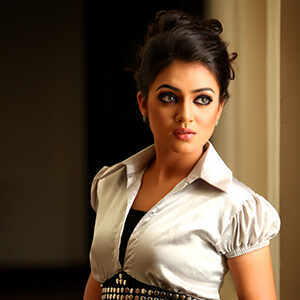 Claim to fame: She broke her innocent-girl appeal in one stroke through her comeback film Trance, in which she played an urban, intrepid character. A cameo in the film Maniyarayile Ashokan, venturing in Telugu, winning social media through her cute antics… she was super active this year.
Relationship status: Married to Fahadh Faasil
4.
Aishwarya Lekshmi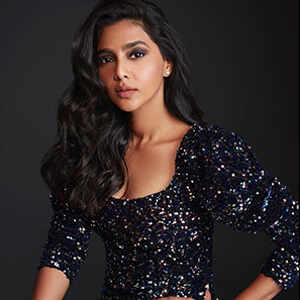 Claim to fame: The smart and sassy girl, who was the Kochi Times Most Desirable Woman for the past two years, has been winning over Kollywood too after creating a solid fanbase in Malayalam. Alongside doing projects with biggies like Dhanush, Mani Ratnam, Nivin Pauly and more, she also grabbed eyeballs for speaking her mind without fearing controversies.
Relationship status: Single
5.
Nayanthara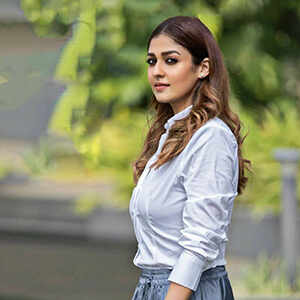 Claim to fame: The quintessential lady superstar has been finding some time to do more of Malayalam films like Nizhal this year, as opposed to the past. Fans loved it every time she grabbed a project here, visited the State with her director boyfriend Vignesh Shivn or just shared a social media post pinning some adorable photographs.
Relationship status: In a relationship with Vignesh Shivan
6.
Nithya Menen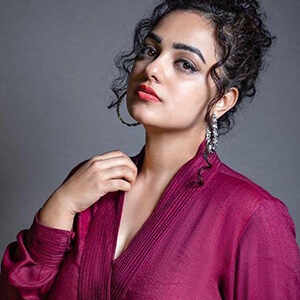 Claim to fame: Her upcoming Vijay Sethupathi starrer Malayalam movie 19(1) (a), T K Rajeev Kumar movie Kolambi, web series with Abhishek Bachchan… everything she took up gave her Malayalam fans reasons to celebrate and wait for, eagerly, this year. And she continues to do enviable work across industries, as she has been doing for years.
Relationship status: Single
7.
Anupama Parameswaran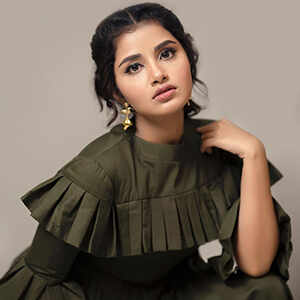 Claim to fame: Many loved her 'disgruntled wife' avatar in the short fiction [email protected], which was a breath of fresh air in her career. She even tried her hand at 'assistant direction' through the film Maniyarayile Ashokan. A false link-up rumour with cricketer Jaspreet Bhumra also piqued the curiosity of many, nationally, about the actress, despite her repeatedly denying it.
Relationship status: Single
8.
Priya Prakash Varrier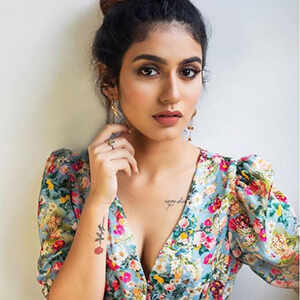 Claim to fame: Her famous brow-wave has been a few years old but, she continues to be the darling of social media by trying new things like singing, taking up projects like Anoop Menon starrer Oru Nalpathukarante Irupathonnukari, and cool posts with her friends. She also has the Hindi film Sridevi Bunglow coming up.
Relationship status: Single
9.
Deepti Sati
Claim to fame: We saw a very different side of Deepti as the gentle, graceful Bhama opposite Prithviraj in the hit film Driving Licence. And it was a stunning revelation for many when she started sharing videos of her electrifying dance performances, with biggies like Melvin Louis and Neerav Bavlecha. She also has the films Pathonpathaam Noottandu and Lalitham Sundaram, coming up.
Relationship status: Single
10.
Parvathy Thiruvoth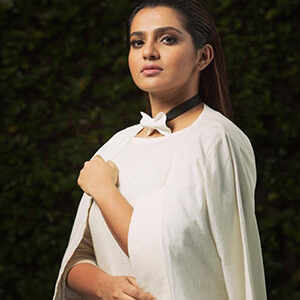 Claim to fame: She continues to stun movie lovers with her incomparable range of performances, openness about vital issues and fearlessness. Social media can troll her all they want but this girl has proven nothing can stop her, be it as an actress or a socially responsible celebrity. Her only release of the year was Halal Love Story, but in that film too, she impressed her fans appearing in a never-before avatar.
Relationship status: In a relationship
11.
Madonna Sebastian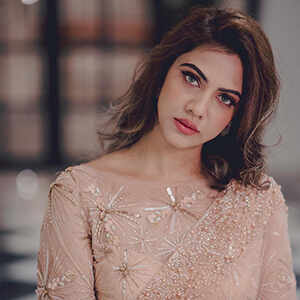 Claim to fame: 'Troller's have often found reasons to bully the Premam girl always belittles them with her grace. Madonna also stayed hot in the limelight through her enviable photoshoots, which even birthed a rumour that she was all set to get hitched, though she quickly clarified it.


Relationship status: Single
12.
Rajisha Vijayan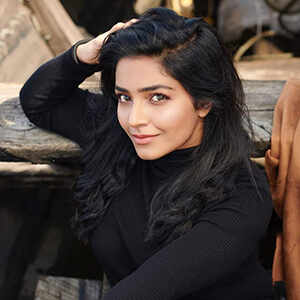 Claim to fame: Her film Love was the first to hit theatres post the lockdown and as always, viewers sans language barriers loved her portrayal of the character Deepthi. After her Tamil film Karnan and Rahul Riji Nair movie Kho Kho hit the screens, she has catapulted herself into the league of some of the best performers in the country. She is also one of those fearless celebs who speaks out about issues, on social media.
Relationship status: Single
13.
Saniya Iyappan


Claim to fame: Apart from The Priest and upcoming Dulquer-starrer Salute, Saniya entertained fans and staying very visible on social media, with bold fashion shoots, sizzling dance videos and collaborations. Her followers love

the youngster's devil-may-care attitude and grit to try anything new – be it a daring outfit or some tough moves on the dance floor.
Relationship status: Single
14.
Anna Ben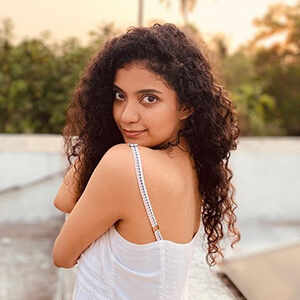 Claim to fame: Her portrayal of an innocent Jessy in Kappela was rated excellent by critics and the audience alike. When she had to face a distasteful experience of assault in a Kochi mall, she didn't stay quiet about it and her revelation even led to the police booking the culprits within days. She has also been shooting for a few other exciting projects, like Sara's, Naradan and Ennittu Avasanam.
Relationship status: Single
15.
Lakshmi Menon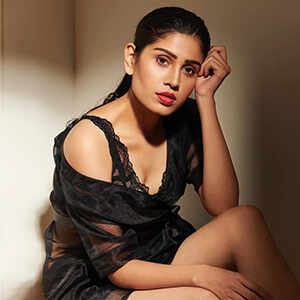 Claim to fame: This beauty from the modelling world has been a hot favourite of fashion designers and choreographers ever since she emerged the Femina Miss India Kerala winner. Her photoshoots, modelling assignments and more have kept her busy through the year. Celebs too keenly follow her looks and works, and her social media profile is testimonial enough of it.
Relationship status: Single
16.
Malavika Wales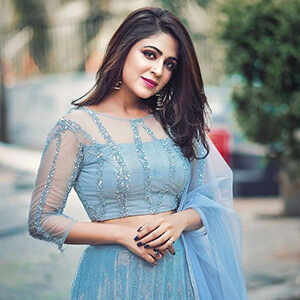 Claim to fame: It's not just her chemistry with co-star Yuva Krishna in the serial Manjil Virinja Poovu that the audience like, they also love her for her occasional dance videos on social media. The girl, who was selected the most stylish diva in real life by an Instagram poll a while ago, has also been doing some head-turner photoshoots in 2020.
Relationship status: Single
17.
Mamta Mohandas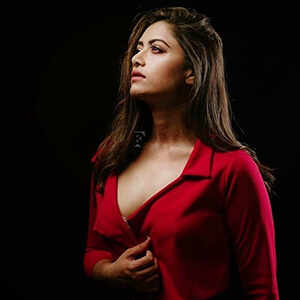 Claim to fame: The actress who played a cop in Tovino-starrer Forensic tried many things new in 2020. From singing and starring in the music video Thedal, which was shot in the UAE, to trying a hand at production through the independent single track Lokame, she kept herself busy throughout. Though she drew flak for certain statements during an interview, that didn't diminish people's interest in her, one bit. She also shot for her Lal Jose film Meow, alongside Sohan Seenulal's film Unlock.
Relationship status: Single
18.
Ahaana Krishna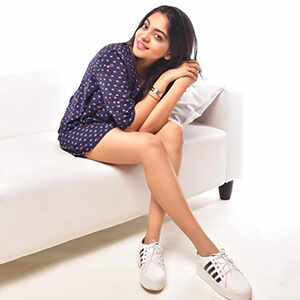 Claim to fame: Alongside her sisters, Ahaana has earned the name Krishnashians in the online world and their followers love them for their dance moves, quick wit, slice-of-life videos and views on multiple things. She even turned her COVID positive experience into an engaging video. The actress also shot for Nancy Rani

and Adi.
Relationship status: Single
19.
Nikhila Vimal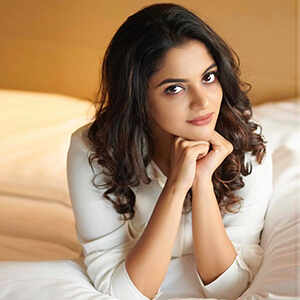 Claim to fame: Her short yet impactful role in Anjaam Pathiraa as a revengeful murderer was enough for the industry to remember her throughout the year. The girl with the bewitching smile impressed the audience again through her roles in the movie The Priest alongside Mammootty and the Tamil film Ranga.


Relationship status: Single
20.
Reshma Nair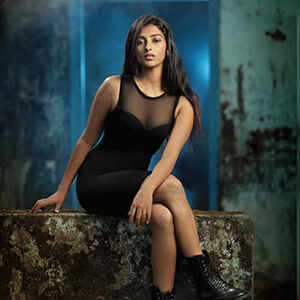 Claim to fame: Nobody supported her decision, but Reshma was confident and fearless enough to oust her co-contestant Rajith Kumar on Bigg Boss Malayalam Season 2, after he injured her eyes during a task. His fans trolled her, but she also earned applause for her staunch decision. Social media also loves her for her envious figure, photoshoots and sharp looks.
Relationship status: Single

Source link