The Chandigarh Police on Friday summoned actor
Salman Khan
, his sister Alvira Khan and six others following a complaint of cheating lodged by a local businessman, Arun Gupta.
The man in question complained that he had opened an exclusive store under Salman's Jewellery brand and was assured all kinds of 'backup and means to promote the venture. However, neither of the two were fulfilled and even the goods were allegedly not delivered.
In response to the claims made by Gupta, the jewellery band, who handle the manufacturing and sale of products under Salman's brand, assures that the current case did not involve the Bollywood star, nor his sister Alvira or members of the Being Human foundation.

"They have nothing to do with it," the team said in a statement offering clarification on the case.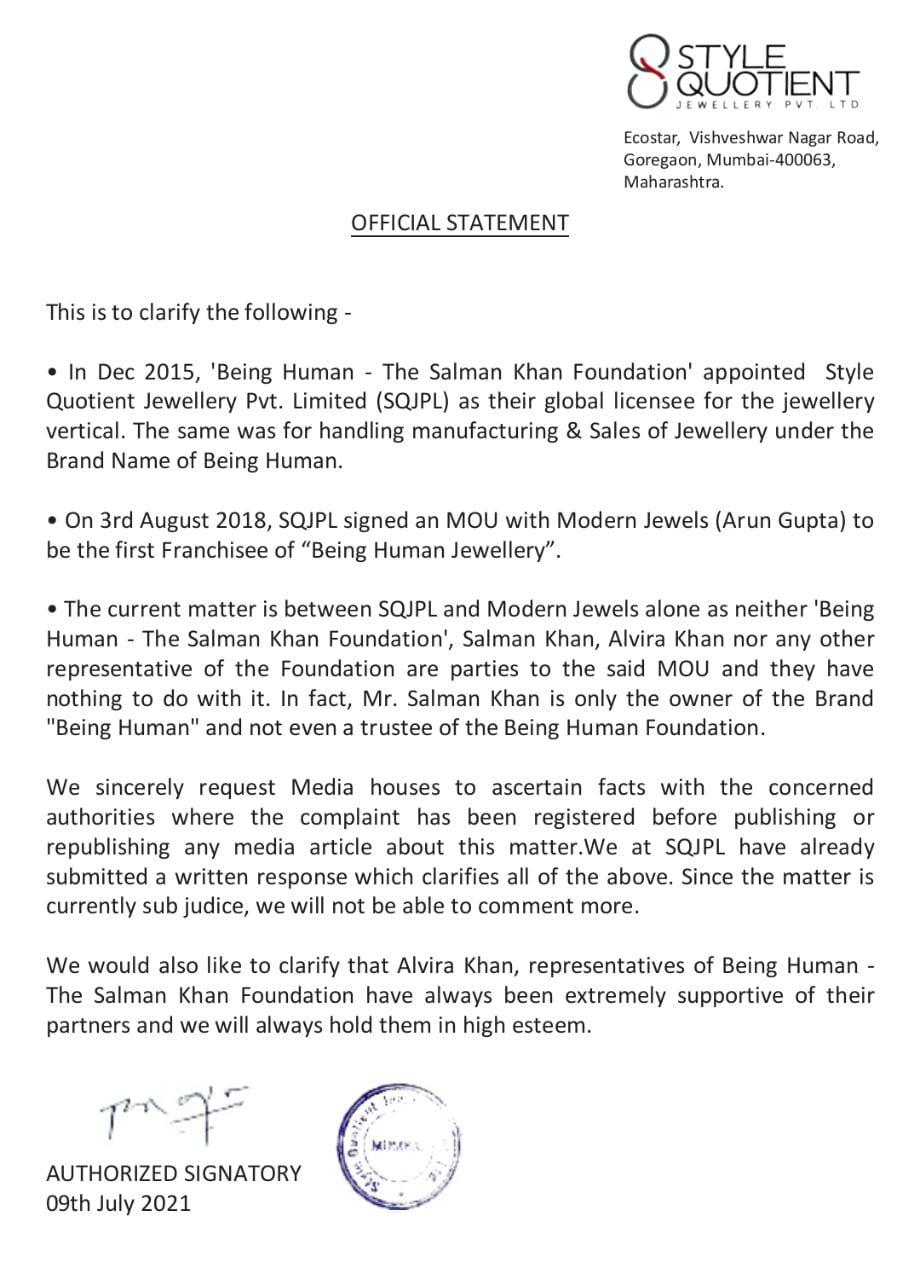 "Since the matter is sub judice, we will not be able to comment more."
In his complaint, Gupta said that he was assured that Salman Khan will promote the brand, but claimed that nothing happened despite repeatedly contacting the company officials.
He also claimed that the office which was to be used for collecting stock was also lying shut since February 2020. Gupta further said that he was assured that Salman Khan will come himself for the inauguration of the showroom, but stated that his brother-in-law Aayush Sharma came instead.
Gupta demanded registration of an FIR in this case.

Source link