We all know that 'Saat Hindustani' marked Amitabh Bachchan's debut in Bollywood. But did you know that Tinnu Anand was the one who had passed it on to him when he didn't want to do it? You see, he had his sights set on film direction and didn't want to pass the opportunity to assist Satyajit Ray, his father Inder Raj Anand's friend. What followed was a career as a director, which then eventually brought him back to acting. In ETimes' #BigInterview this week, we spoke to the director, who's a writer's son, and now prefers facing the camera to wielding a megaphone. Over to him…

You started off your career being a director and then transitioned into acting. Why did you quit direction?
When I made my last film 'Major Saab' for Amitabh Bachchan's ABCL, his company was going through its worst phase. We were shooting in Pune in the NDA for 54 days and he had to come back to Mumbai many times. So, I would carry on with Ajay Devgn and other members of the cast and didn't wait for him to come because he had greater problems in Mumbai. Both his houses had been mortgaged and everything was falling on my shoulders. I had a huge unit from Chennai; every day some part of the unit would go on strike and the strain fell on me.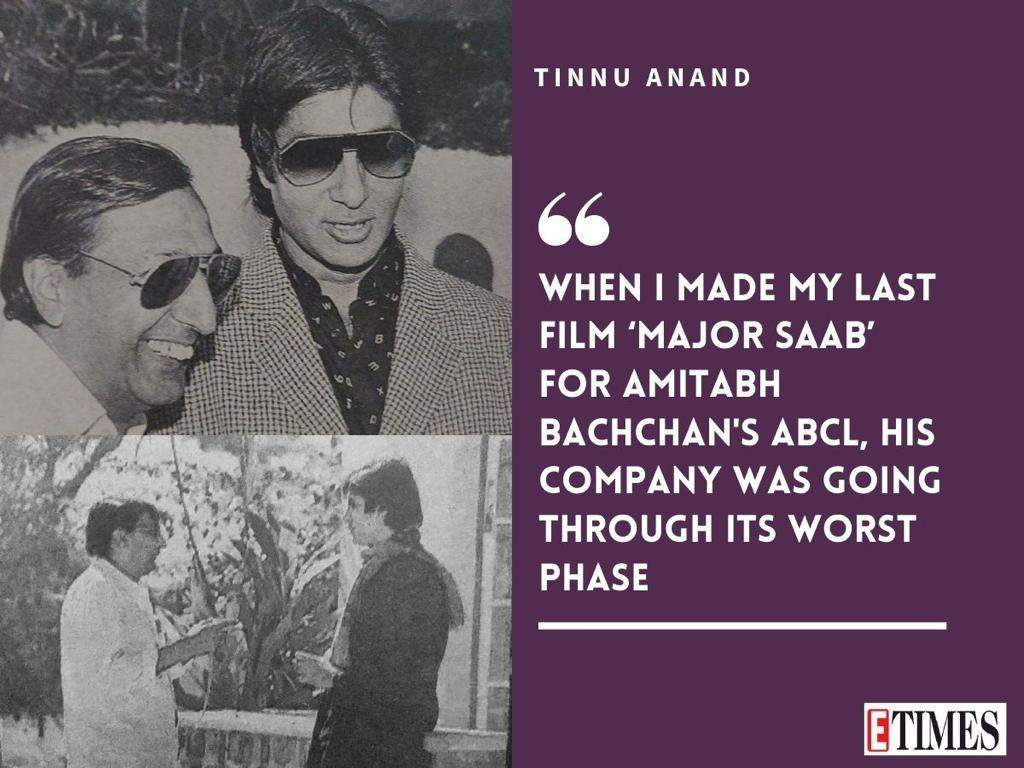 There were financial issues but I would assure them that the payment would be made. We didn't have a production manager. So, I had to do direction as well as manage production. I just collapsed as it was taking a toll on my health; I had to be hospitalised twice. The entire unit was paid the dues as Amitabh had promised but during that period of making the film and when we finished shooting I swore to go off direction.
And then you took up acting…


I am lucky that I got a break as an actor; I feel much more comfortable now. I love acting; it gives you time to rest and I like it because I am lazy. I have had many offers even after 'Major Saab' but I thought it was not worth it.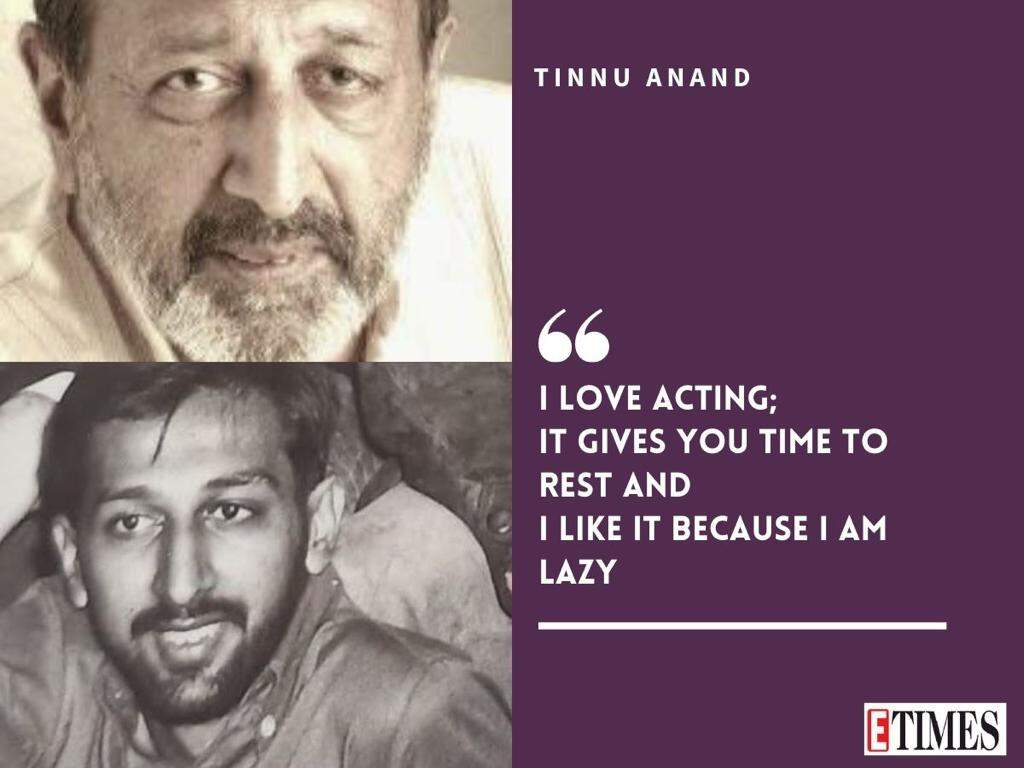 You come from the Satyajit Ray school of filmmaking. Did the star system put you off?
It is not the star system that puts me off. My brother Bittu was a producer and we were not financially secure to make a film like 'Duniya Meri Jeb Mein'. So, we had to listen to the whims and fancies of the actors. Like when I told Rishi Kapoor that I was going to narrate the story to Amitabh Bachchan, he was very happy. That night he went to a party of the film 'Zinda Dil' and when his cameraman-director Sudarshan Nag asked him what was he feeling so happy about, he told him that the next day he and Amitabh would sign on the dotted line to act in Tinnu's film.
Nag asked him if it was about a trapeze act and when Rishi confirmed it was, they told him it would be foolish to do the film if Amitabh was going to be a part of it. The next morning my brother got a call from him–they were very close and Rishi had done two films with us without charging a single penny–and Rishi told Bittu that he would do the film on only one condition. He wanted us to cast someone else as Rishi was convinced that Amitabh had a better role than him and since he played a handicapped character, he would gain sympathy. We were in a quandary.
What happened then?
So, my brother asked him for a solution. Rishi suggested we take Shashi Kapoor, his uncle. But we didn't know back then that Shashi will only give two hours in a day for the film. Apparently, he was called 'taxi' and that label was given to him by Raj Kapoor. (Shashi Kapoor had a frenetic lifestyle and he would move around so much that he'd perpetually spend most of his day in a car, hence the name taxi.)
But what I feel proud about is that in spite of those conditions I completed films and enjoyed a good run as a director. I got a lot of respect as a filmmaker because I was very stubborn.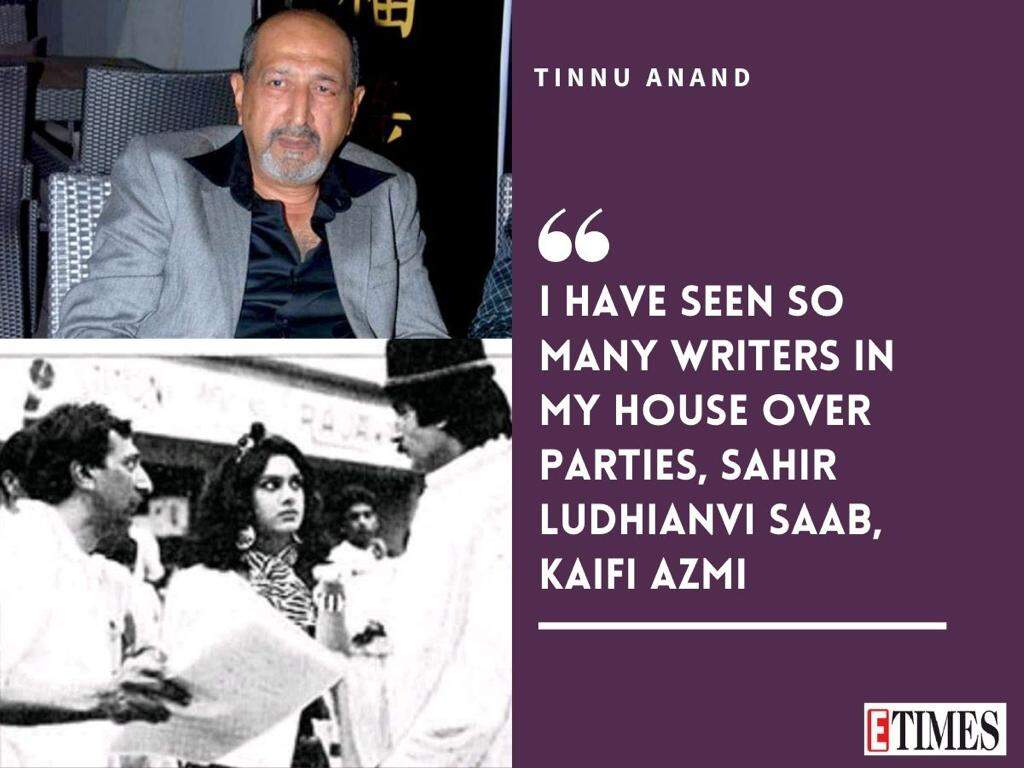 You've always had temper issues…
I had a lot of temper issues. I could never tolerate anything unfair, especially when it would happen right in front of my eyes. Amitabh and I also had a fight in every film. Our two major fights happened on sets of 'Kaalia' and 'Shahenshah' and each time, both of us were ready to leave the film (laughs).
I was born in this industry. My father was a writer and I have always known an actor's ego. But Amitabh has always succumbed. He has adjusted and agreed to whatever I was asking for and after that, has even recommended me to another producer, telling them to sign me since I was a man of promise. It is his greatness. If it was another actor, he would've seen to it that there was another director on the sets the next day.
What happened with Amitabh Bachchan?
So, there was a particular dialogue that I had wanted in 'Kaalia'; my father stayed up till 3 am working on it till I finally liked one. At 7 am, when Amitabh was getting his makeup done on the sets, I read out the scene. The first thing he told me after the reading was that he would not speak the dialogue. A little later, once we met again on the set, he asked me why I was insisting despite the fact that he had made his intention to not say that dialogue pretty clear. I told him I wanted a dialogue that would fetch claps from the audience and this was it. It was my first film while he must have done over 40 by then. He told me, in his entire career he'd seen many directors say the same thing, that a particular dialogue would fetch applause from the audience, but every single time he went to the theatre to watch those films, nothing of the sort happened. I told him if my dialogue didn't get the audience clapping, I'd quit the industry, but if it does, he should quit the industry. No one had spoken to Amitabh like that. Everyone was shocked including Parveen Babi and Pran Saab.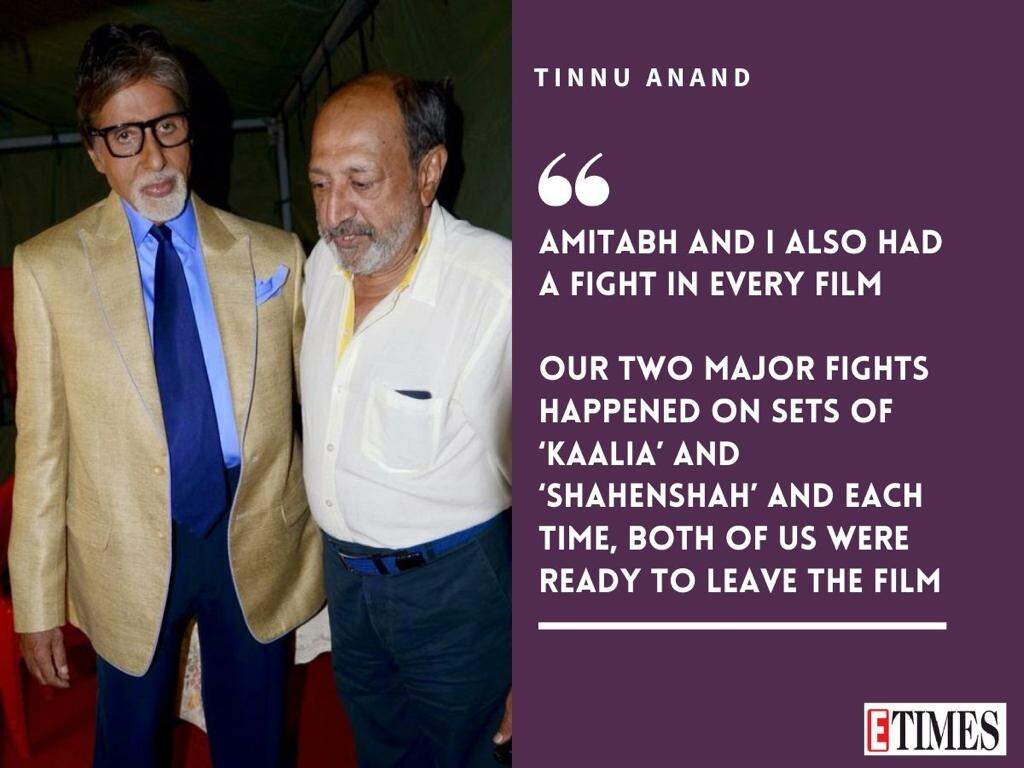 Amitabh got flummoxed for a second. Then he got up… I thought he was going to hit me. But he walked past me and he came to a lightman and told him to put on the lights. "Mujhe abhi shot dena hain. Dialogue bol dunga. Bahut dheet kisam ka director hai yeh (I'll say my dialogue and give my shot; this director is very stubborn)," he said. I went and watched it 40-50 times in the theatre for that particular dialogue, and the audience clapped every time.
Amitabh and you have a 'Saat Hindustani' connection, too.
Yes, I was cast for the role that Amitabh played in the movie. I had said yes to KA Abbas saab who was very close to our family. But during the same time Satyajit Ray had written a letter to my father telling him I could assist him on a film from January. It was around the same time that Abbas saab was planning to leave for Goa for the shoot. I went to him and apologised saying I didn't think I had the face of an actor. I told him that instead I wanted to go to Calcutta as I have got a job of an assistant director. He was fine with it and told me it was a good opportunity working with Satyajit Ray. When I was leaving, Neena Singh, a model-friend told me that since I was leaving and the role would need to be filled, perhaps I could put in a word for her friend in Calcutta who wants to make it into films. That is how Amitabh entered 'Saat Hindustani'.
A journalist friend told me you were once pushed into a pool by Amitabh Bachchan. What had happened?
It was at Shahenshah's LP release party at Holiday Inn. I had got a special suit made for the event. Amitabh took me to the pool on the pretext of talking and pushed me in. I was extremely angry. Not only was my suit spoiled, the media present there were clicking my pictures and I knew there invariably would be talks of a fight between Amitabh and me. That evening there was a storm and we had to take our party indoors. When that happened, Amitabh came to me to say he would have to rush home because he was expecting a call but that he would slip quietly so as not to alert anyone. However, before leaving he told me to change my clothes as i would otherwise catch a cold. I was so angry I told him I won't change even if I catch pneumonia. About half an hour later, I got a call in the hotel lobby that Amitabh needed to see me at his home for some work and that it would take only 5 minutes. So, I went to his home. There, he had a cognac ready for me, and had laid out a new shirt, trousers all according to my measurements, and new Italian shoes. He had planned to dunk me in the pool elaborately. He also gifted me with a gold watch. I was not familiar with any of those rich items.
How was the experience of being a film writer's son, growing up around movie sets and actors?
Being a writer's son was a great advantage for me. My father Inderraj Anand was very respected as a writer, a man who had a command over Urdu. I have seen so many writers in my house over parties, Sahir Ludhianvi saab, Kaifi Azmi, they used to come over, sit around and gossip. And just listening to their talks was the experience of a lifetime.
Did writers get more importance then as compared to now?
I don't agree with the thought that Salim-Javed brought in respect for writers. Writers were respected before too. You can't take away credit from Majrooh saab, Sahir Saab, and Kaifi Saab. They were all respected. Thanks to Salim-Javed, the remuneration for writers definitely went up. They brought in a different style of work culture with bound scripts.
Your father and Dilip Kumar were good friends.
Dilip Kumar was a great friend of my father. But they never worked together. Dilip Kumar had a reason. He said, tumhara bharosa nahi tum set pe aaoge aur bologe tum yeh dialogue kaise bol rahe ho? Mujhe dosti bahut pyari hai, main dost rehna chahta hoon, rival nahi banna chahta (He reasoned that since they were friends he would rather not risk it over his dialogue delivery). My father also had a big temper.
Did your experience as a director ever get in the way of your process as an actor?
I learned one thing from Raj Kapoor, who was very close to us. My father had written three films for him. Plus, we were distantly related. Once when he was on the sets and a director asked him how to take a shot, he told him he was a puppet on his set and would do as directed. If asked to suggest, his fee will increase.
Also, I think I am the most obedient actor. I never asked for the script of 'Pushpak', 'Nayakan', or 'Agneepath'–all landmark films. I did not even know the directors then. In fact, Sarika had suggested my name to Kamal Hassan for Pushpak because Amrishji was very busy and he could not give them dates. Kamal jumped at the recommendation. Kamal had never met me. I didn't know the script at all but I enjoyed working in 'Pushpak'. While I was shooting for the film, Kamal came up with another suggestion. He had shot 10 days for a film called 'Nayakan' and told me he had a role for me. I told him I wasn't an actor and had done the role only because they needed someone. He assured me saying this film, if it turned out the way they were envisioning it, would bring me so much popularity that I wouldn't be able to walk the streets of Madras without a burkha. And that is exactly what happened when the film released.
How did 'Agneepath' happen?
'Agneepath' was a big advantage because my nephew Mukul Anand was the director. He came to me with the role saying, 'Mere ko poochna mat kya kar rahe ho, sirf daru peete ho aur gaaliyan dete ho (Don't ask me what you are doing in the film; you only drink and abuse)'. I've done only that in the film. There are 200 junior artistes in the scene but in the end, you get the claps from everyone around on the set. During the shooting of the film, I would get claps after every dialogue. It was because of the gaali in the film that was made in the 1980s. Amitabh had kept a special man in the preview theatre for 'Agneepath' in the projector room to switch off the sound when I come on the screen because I only hurl abuses in the film.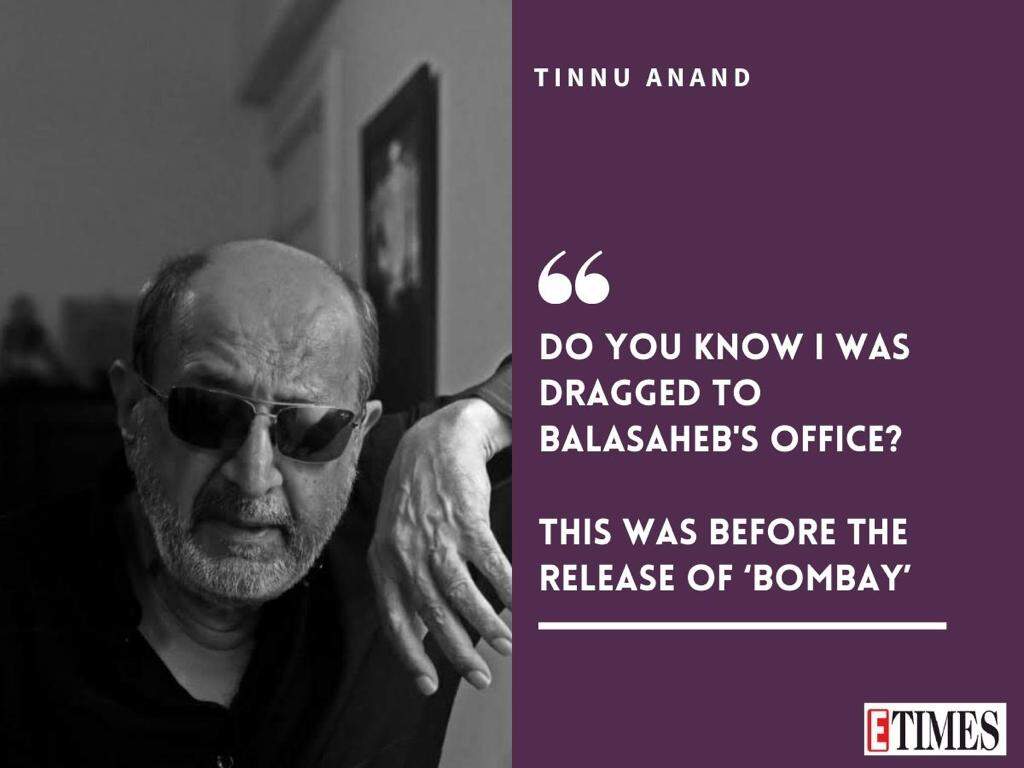 There's a story about your portrayal of Balasaheb Thackeray's character in Mani Ratnam's 'Bombay', too.
I was very disappointed with it. It was such a powerful character. When I had gone to Madras for the dubbing, Mani Ratnam told me that he got goosebumps whenever I came on screen because it's such a powerful character. But ultimately what happened? Almost all of my dialogue was muted. I was extremely disappointed. Balasaheb Thackeray saw the film with Amitabh, who was distributing 'Bombay'. They sat down at the editing table and removed scenes and dialogue that Balasaheb did not want.
I had given an interview in the TOI where I had said that the director has done his work and is in a position of strength. We have not added anything extra cinematically. We projected on-screen that which had happened. I stand by my conviction. And if you're going to censor it or remove it, then I will fight for it, I will go to the Supreme Court. I admire a person like KA Abbas who made a documentary film and took it to SC. He was a pauper, he didn't have any money to fight the case but still, he fought because he had made that film with conviction.
Why do creative people give up easily when confronted by political powers?
I think it is the money involved. So much has been spent on a film, so many people's sweat and blood has gone into the making of the film, money has been taken on interest. And a man like Mani Ratnam also had to succumb to it and agree to those cuts. Otherwise, there would have been riots according to Balasaheb.

Did you meet Balasaheb?
Do you know I was dragged to Balasaheb's office? This was before the release of 'Bombay'. His men had been hearing reports that Tinu Anand was playing Balasaheb Thackeray in 'Bombay' which was a film on the riots. I got a call saying I would be taken by his men to meet him. I went, everyone touched his feet but I didn't touch his feet. I did namaskar, which I do to everybody elder to me. I saw Rajendra Kumar and Sunil Dutt also present there; this was the time Sanjay was in great trouble. Finally, when the last guest left he asked me to sit. He looked at me and said Tinnu Anand? He wanted to know if we had shown him as a villain or a comedian in the film. I told him we had not changed a thing in his speeches, not even a comma or full stop was added. He was not convinced and told me he would not let the film release. But ultimately he was shown the film and he sat down on the edit. Mujhe toh laga tha main zinda nahi jaaunga yahaan se (I didn't think I would come out of there alive).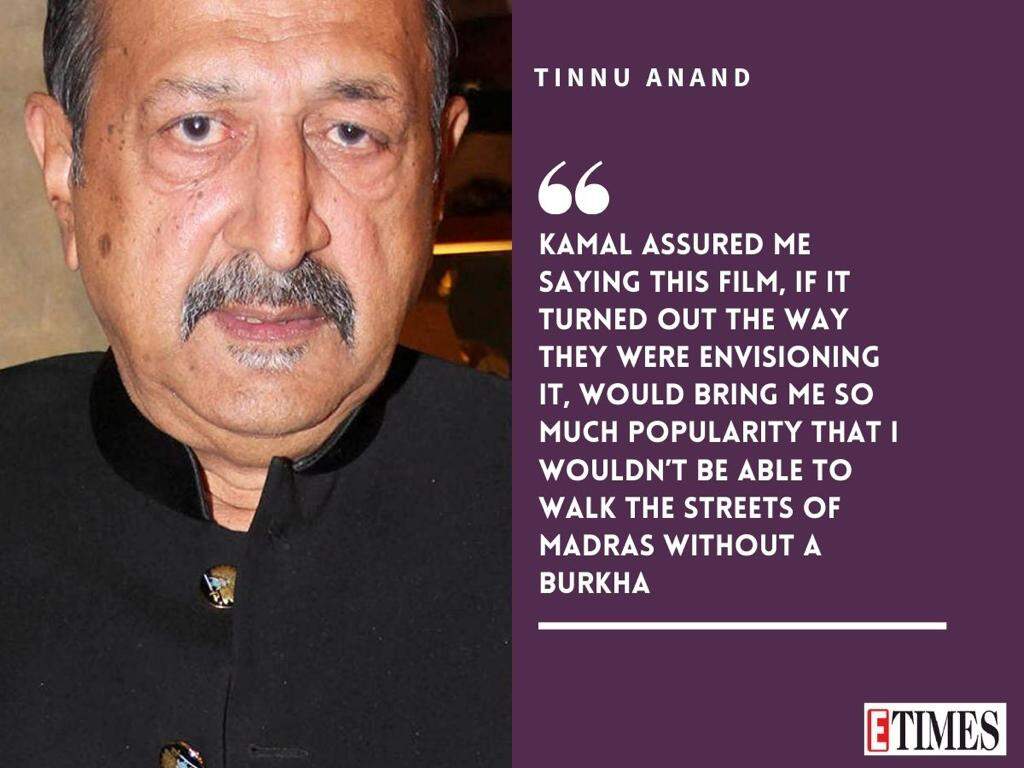 Did the business of 'Main Azad Hoon' also get affected because of the problems Amitabh Bachchan was facing back then?
It used to happen with most of Amitabh's films. At Shahenshah's release, people were ready to boycott the film. Outside the theatre there was firing. He was boycotted, they would say they will not allow his films to release. All because Amitabh went into politics and there you make more enemies than friends.
Also See:
Best Hindi Movies of 2021 |
Top 20 Bollywood Movies of 2021 |
Latest Hindi Movies
Source link