'When I bagged my first film while studying in FTII, I thought my life would be a bed of roses; however, that film released after five years,' shares Sunny Hinduja talking about his early days in showbiz. Right now, the actor is flying high and not just as an 'Aspirant'. With a career spanning over a decade, the actor who's right now seen as a hero for his commendable performance in 'The Family Man, believes positivity and patience have helped him come this far. For this week's #AgainstAllOdds, the actor opens up on how he battled the odds to make a mark of himself in a place of uncertainties. Read on:
Loved the authenticity you brought in 'The Family Man' and 'Aspirants'. How has the response been?
It has been overwhelming. I never expected to receive so much love and adulation. But, of course, when you give in your whole heart and 100 per cent effort, you are bound to receive this gratification — people are watching and acknowledging it. These two shows have given me something that I never imagined and, and I feel really, really happy. I feel assured that I've been on the right path. I've been blessed.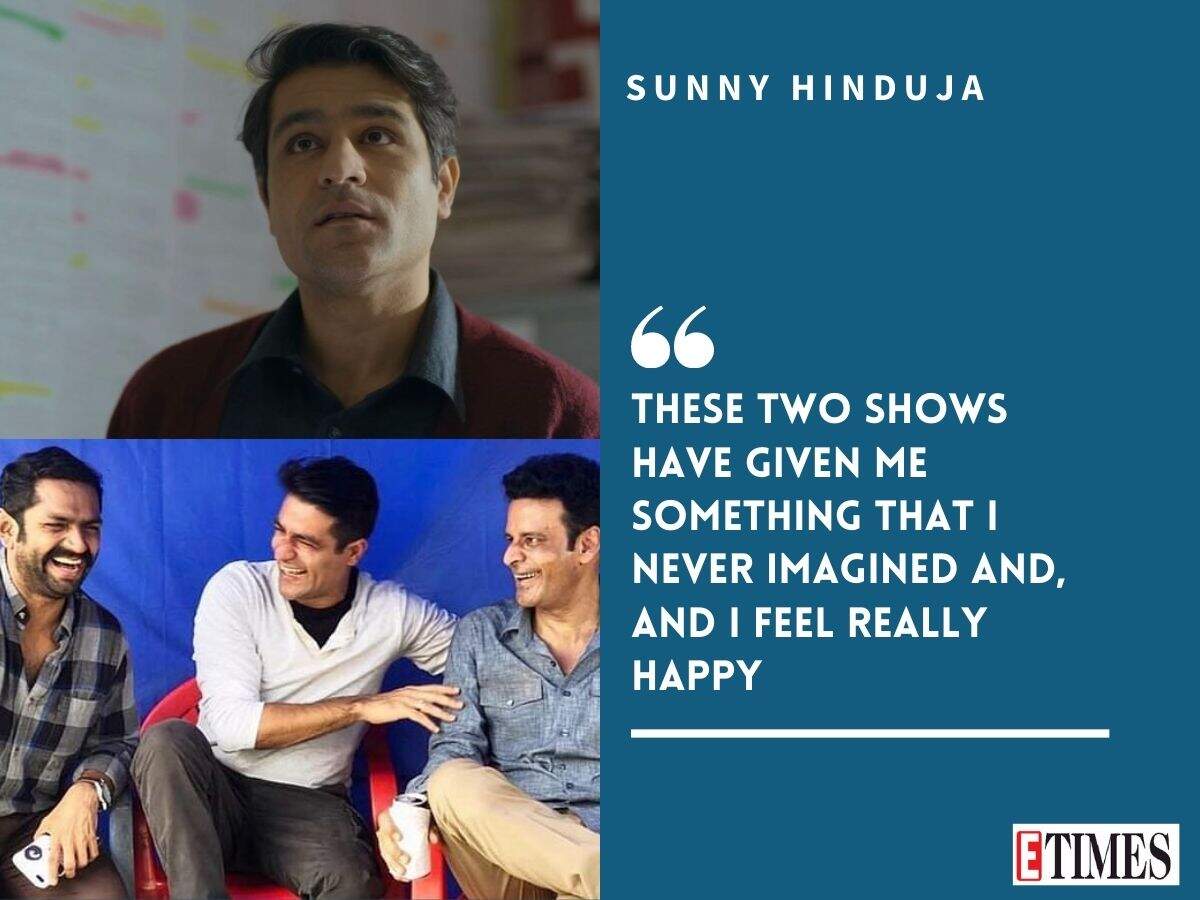 Coming to 'The Family Man', this is the first time that a second season has become a rage, while generally shows fall flat in the sequel. Did you anticipate it?
Actually, the makers are really brilliant — Raj & DK, and the entire team is fabulous. And after doing the first part, Raj & DK cracked the OTT formula. They really have a peculiar and unique way to go about things. I don't think anybody goes and follows that approach. So I think their trust towards their craft and their understanding of the scripts speaks volumes about them after you see the show. I was anyway sold. I think they really do things to perfection, and they have that uniqueness of quirky and witty cinema at the same time. It's very difficult to combine humour, wit, and sense at the same time.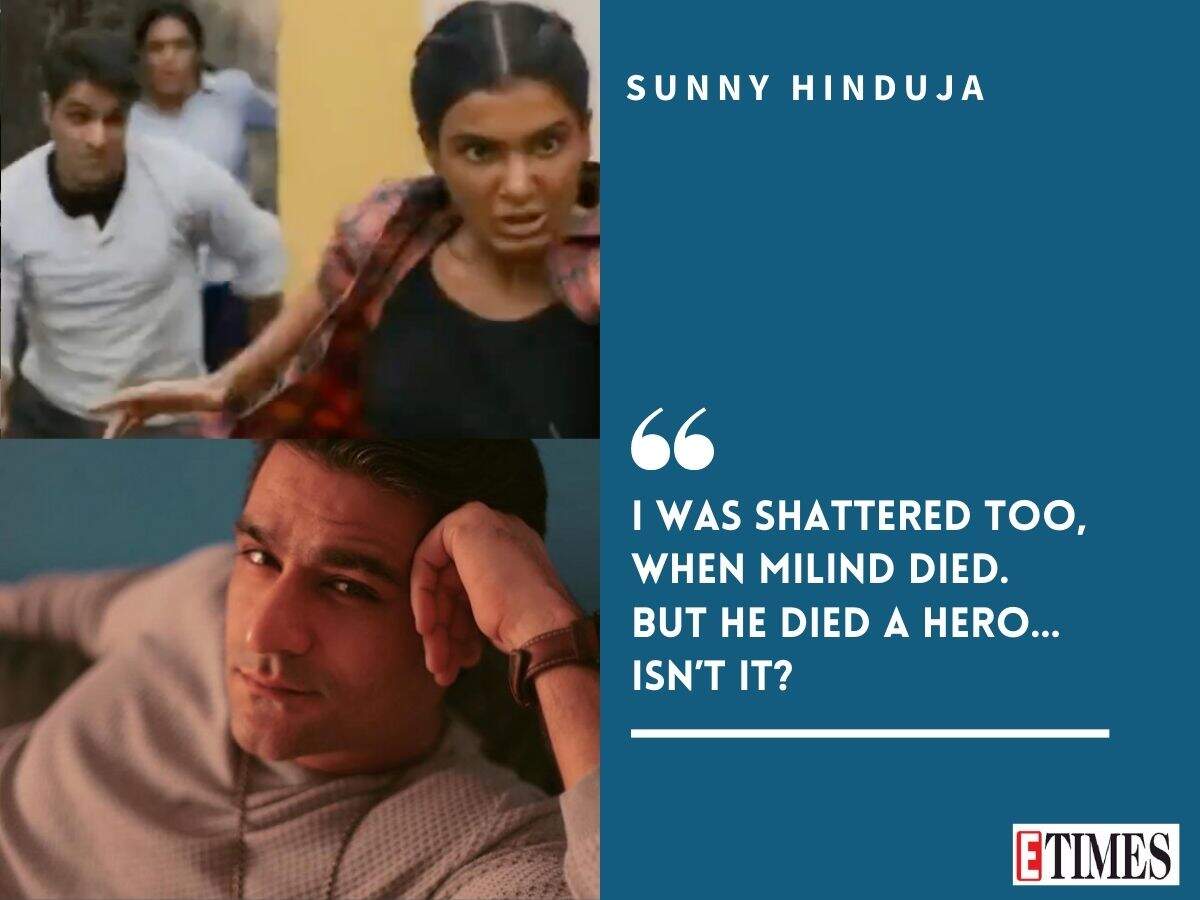 Sandeep Bhaiya, Milind, and Santosh, all of your characters talk about survival. Is it a coincidence?
That's good observation. Well, maybe God had some plans, maybe he gave Santosh to me first, then Milind, and then Sandeep Bhaiya came. I have only learned from all these characters and grown. I've always focused on bettering myself, not just as an actor, but also as a human being. Because these both things go hand-in-hand. I have also learned to just go with the flow.
How do you approach a character or choose a script?
Well, till now, I've not had the opportunity to chose my scripts. My thing has always been about people — I have to be in sync with them in terms of passion – what is their intent, their creative process, and the kind of creative freedom they are willing to give me; these are little but big things which really matter. Then I read the script, and then I see my role. And as much as possible, I try to choose. Things are getting better now though. But still, I don't think that I'll be choosing scripts, probably the scripts will be choosing me that's what I feel (smiles). But yes, I'm not focusing on rejecting, I'm focusing on accepting the scripts. I'm not planning anything.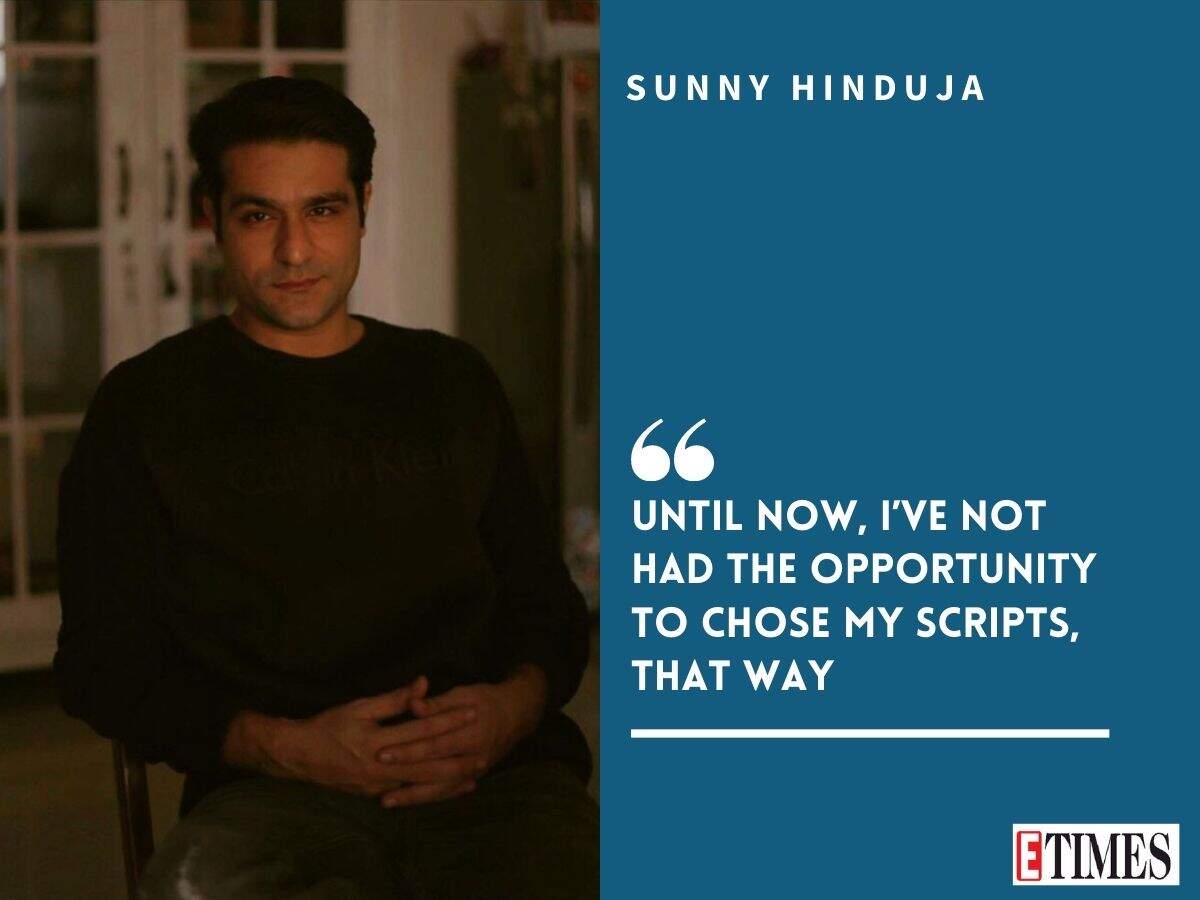 You have been around for over a decade here. It took a while before this 'visibility' and 'recognition' came your way…
I think consistency is one big thing. There were days, I've told myself probably you're not ready, buddy. You need to prepare more you need to get better. In order to do better rolls to better films, or meatier rolls. I always used to tell myself this. This positive way of approach has come from my mother and working hard, dedication, ambitiousness – these things have come from dad. Apart from that, I had the good company of friends. They all have helped me survive my bad days. I am really proud to say that I was in good hands all the time. And all these close people are still there and they will always be there. These all were like 'Sandeep Bhaiya' only in my life.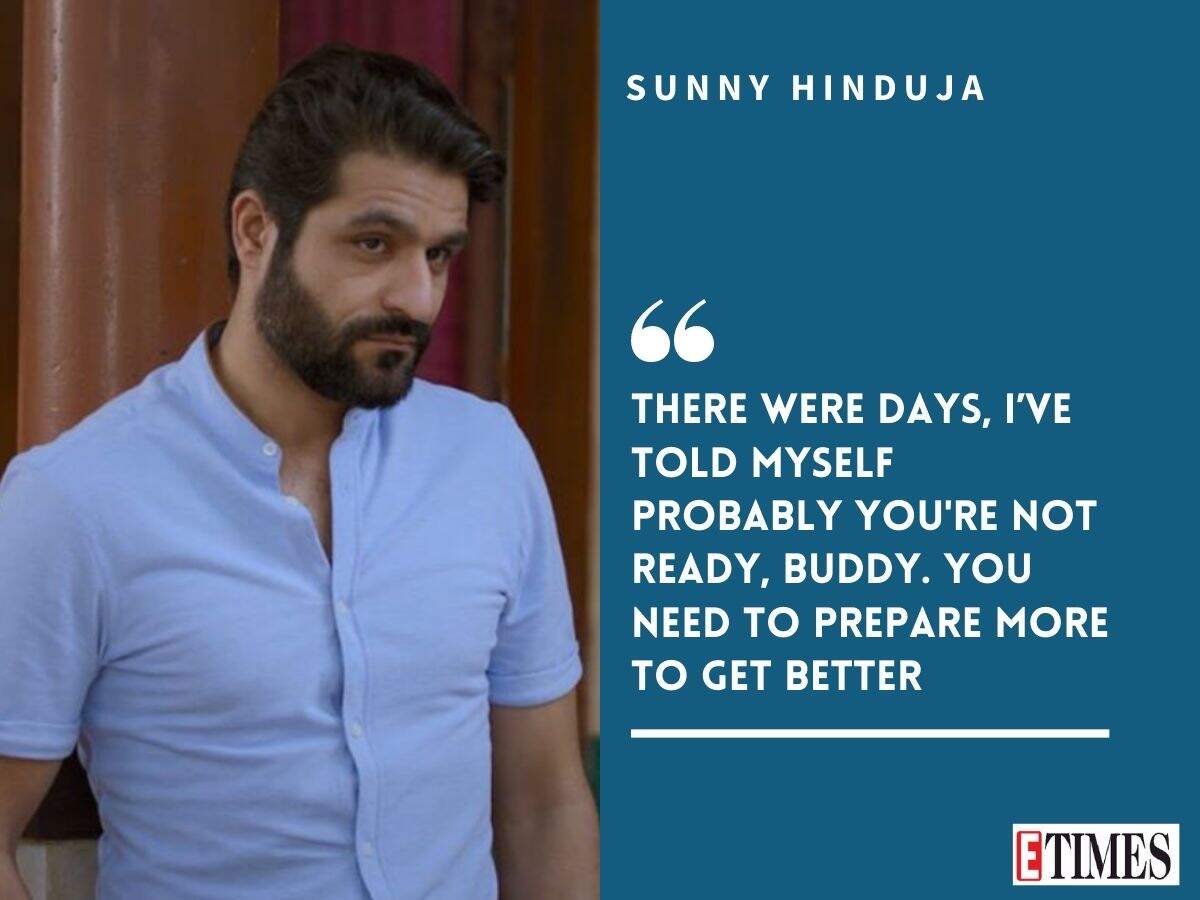 There are moments when I felt things are not really shaping and working out for me. But I think we need to focus on getting out of that phase. I always tried not to dwell on things. You cannot change the world you can change somebody is you yourself. So that's what I focused on.
When you started out what were the challenges you faced?
Frankly speaking, I got my first film while I was studying in the FTII and I had thought that by the time I pass out, things will just skyrocket for me. But it didn't work that way. The first film which I was shooting for, released after five years. In that time, I did five-six films, some worked out… some didn't. Some only made their way to festivals. There were low moments in my life because I never planned. When I stepped into this industry, I wasn't really well prepared. Survival is all that mattered to me. I had faith in the Universe too. So, positivity and faith allowed me to sustain myself. I only focused on making myself better. But yes, there were times when I prayed that I had work.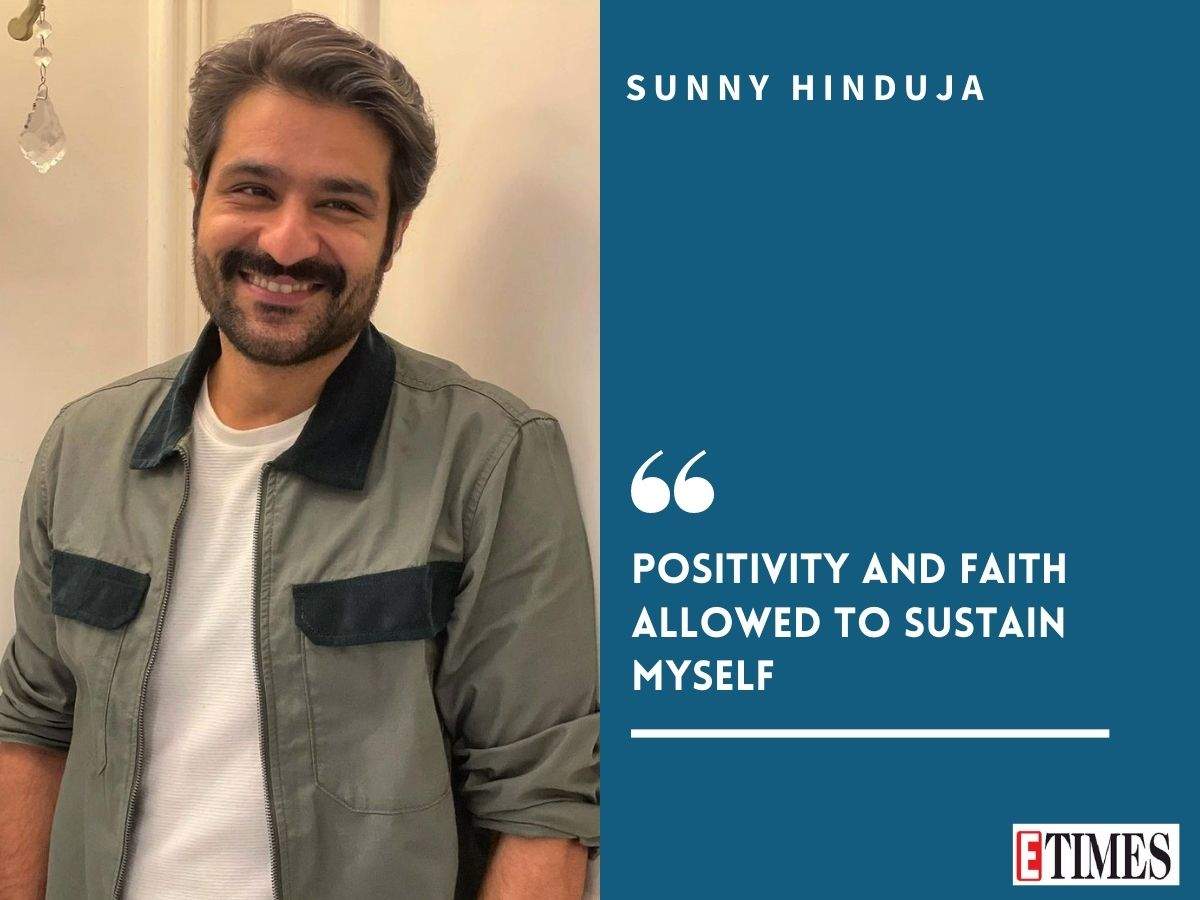 Are you happy with how things are shaping up for you in the industry?
I can't be happier than this. The way shows like 'Aspirants', 'The Family Man' have worked have been a boon for me. I've got different characters to play. Things are shaping well for me.
Is there anything, you'd want to say to your younger self when you faced the camera for the first time?
I would just say one thing. Take it easy. I was very hyper. I used to beat myself up so much to make every shot of mine look perfect. Kamaal kar dena tha mujhe har shot mein (I wanted every shot of mine to be magical). But the truth is, '
Kamal nahi Karna hai, bas kar dena hai'. Kamal karte nahi ho, kamaal hota hai, kyunki aap akele kar hi nahi sakte ho (You don't have to work wonders, you just have to do your work, magic will happen on its own and it doesn't happen with one person alone
). This is not one person's job. It's all about teamwork. It's a collaborative process it's teamwork.
Agar kahi kamaal karna hai naa, toh team building mein kamaal karo. Logon ko samjho, logon ko respect do, or unke nazariyo se samjho (If you want to work your magic, do it with team building, understand people, their perspectives and respect them).
Source link