"It's very necessary to trust the voice inside your head," says actress Ekavali Khanna who has been paving a path of herself in showbiz, believing in the power of intuition and hope. With rich content driven films like 'What Will People Say', 'Angrezi Mein Kehte Hai' and 'Dear Dad', Ekavali has made some careful choices to make a significant mark of herself in the industry. With no initial plans in becoming an actor, she stepped into exploring the unknown, only to fall in love with it. She was last seen in 'Bombay Begums', winning hearts with an impactful screen presence.
In this week's 'Against All Odds', ETimes reached out to Ekavali for an endearing conversation where she opened up about her journey, her struggles, and how she manages to have consistent work in showbiz, being an outsider. Read on :
You have explored a variety of canvases. Over the years, what has been your biggest take away?

I am a strong believer of hope. Sometimes when you really want something, it kind of works itself out. I always wanted to be part of very interesting projects, work with very interesting and diverse minds. In that sense, the Universe has been kind to me.As an artist, when you have certain artistic choices and inclinations, I've learnt to make sure I address them.
If I go back and assess the way I have gone about my career, I didn't make many traditional choices – especially for a woman who started a little later than her 20s, — her go-to place is television and I haven't done the same. Television could have also given me a lot of money, probably what I make in the entire year, I will be making maybe less than a month if I was doing it. I haven't really rode the very conventional path with regard to making or approaching my career.
So my biggest takeaway has been, having a sense of contentment and fulfilment at the end of the day. I've learnt to experience the joy of an actor, which is not confined to being a star. Hence it's totally worthwhile to just being known, respected and valued for my craft.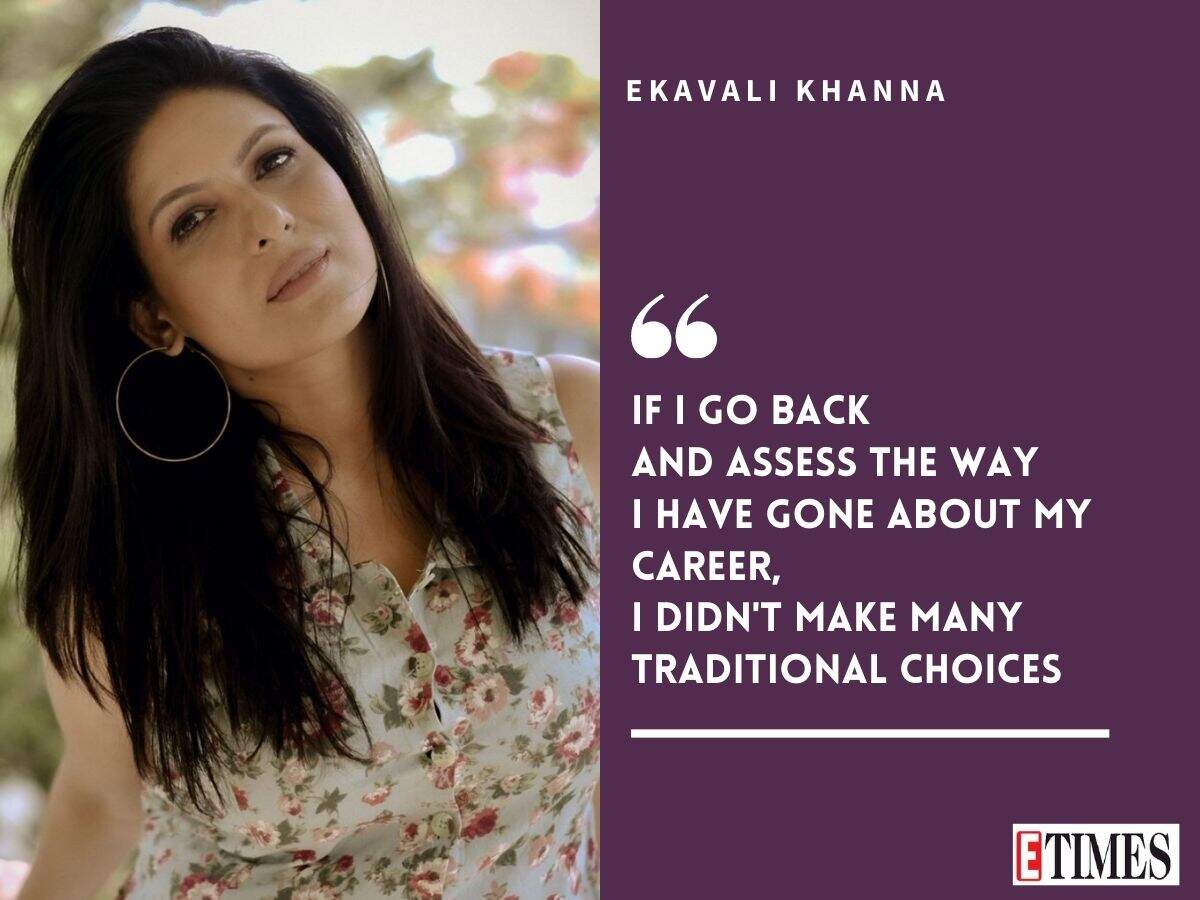 What were some of the fond memories?


With every project, I've become much wiser. They have taught me a lot. I think the fact that you get to work with some great minds and get into their thought process, adapt and create what the director expects from you is an enriching experience. There are truckloads of memories, hard to express everything. All I can say, I've learnt to confront my uneasiness, deepest fears, moved out of my comfort zones to give my all in every project I've worked in, be it international, independent or commercial.
But yeah, I think shooting for a cameo in 'Veere Di Wedding', working with Sanjay Mishra ji in 'Angrezi Mein Kehte Hai', and having the opportunity to work with Adil Hussain in 'What Will People Say' remains special.
What are the kind of challenges and obstacles you face now?
Well, I don't want to call them as obstacles, but yes there are certain circumstances which you can't avoid. Sometimes, me not being in Bombay determines the possibilities of making things happen faster. I've often been told, not meeting directors in a given time period also sort of hampers my work, because my base is in Calcutta. Honestly, it's difficult for me to move permanently in Mumbai. I've somehow taken care of it now.
Another challenge is not to be slotted as one type of actor. It's very necessary to trust the voice inside your head and be deaf when people demean you for the kind of project you chose for yourself. I remember, after playing a wife opposite Sanjay Mishra, I was told I've sabotaged by career by playing the role of a senior citizen. You'd be surprised to know that the opposite has happened. I got better opportunities after that role.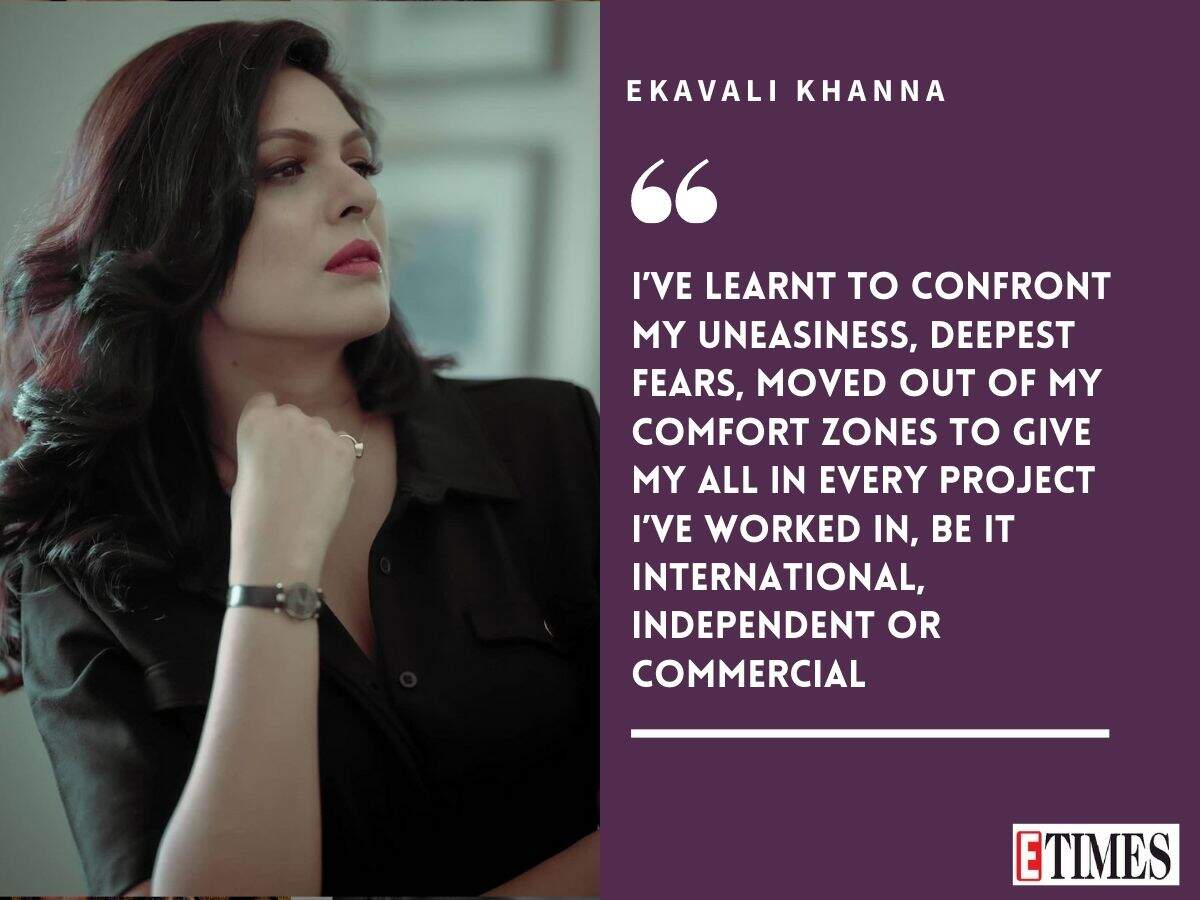 As an outsider, how do manage to have consistent work in showbiz?
I owe it big time to the casting directors. I don't think I would have featured in any of these projects, had it been like a word of mouth, preference situation. I have auditioned for every single project, that I've done. Now there's a point where people have actually acknowledged and noticed my work. I can now say that I have a good recall value.
I have immense gratitude for the casting directors because they thought of me despite the fact that I was not really in the line of vision. Since, I don't stay in Bombay, I don't have the benefit of stopping by the offices regularly or seed in something. The directors who chose me or looked out for me, allowed me to trust myself a little more. And one of the biggest benefit is, I haven't been typecast yet. I've played short yet impactful roles, got less but significant screen time.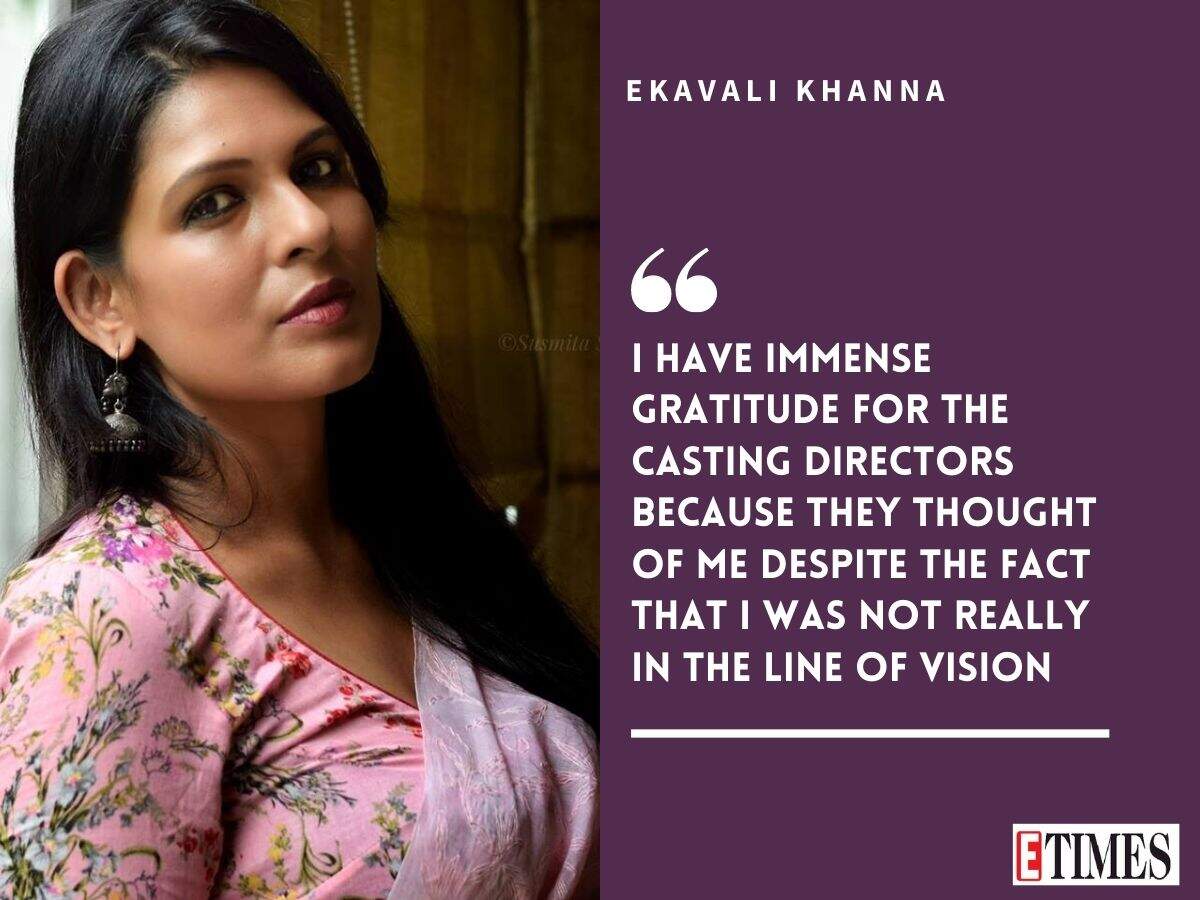 Today, the casting directors are not stuck like they used to be. Even the industry is not really trapped in the conventions that they were. They are much more concerned about you fitting the part good enough to make an impact. The concept of a lead and parallel character roles, is also merging. You bring something to the table that is of value. That's it.
In your career, what is the biggest challenge you came across, and how did you handle yourself mentally through it?


I've lost important projects because I am not famous. And it's true sometimes you don't get a role here because you are not famous. There has been a situation where I was almost almost signed up for a particular project, and it was a big project. I was replaced, because there was an ex heroine, who wanted to make a comeback, because she was very famous once upon a time. Sometimes, a project demands a heroine or a hero who would help in branding the film better.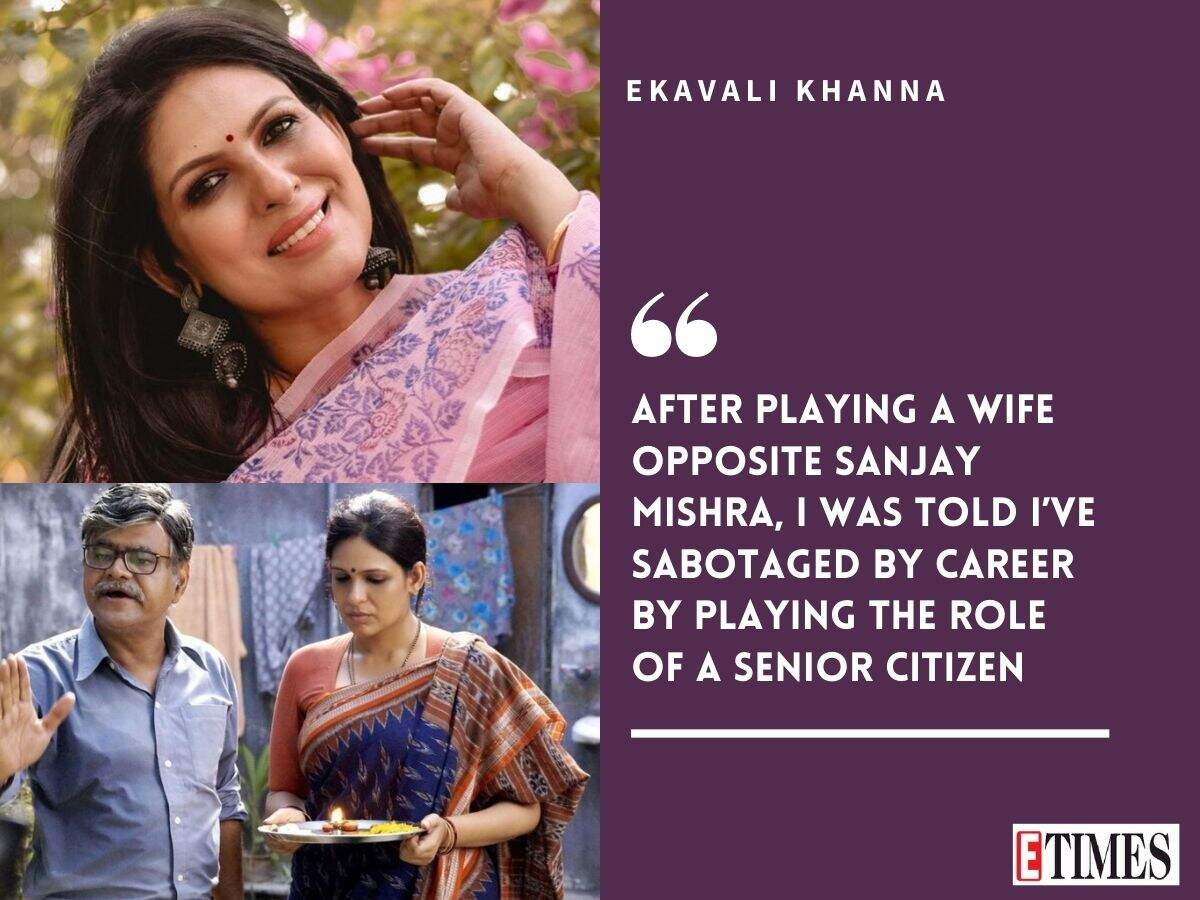 I don't hold it against them now, because the makers make these choices for the good. I have decided that I'm not going to get trapped in this and indulge myself in feeling victimised.
You know, there are many things in the industry that I can't really change. And honestly, I have made some choices, for which I hold myself accountable for things slipping out. It was my decision to to have a base in Calcutta and yet you know I aspire to get work in Bombay.
Are you happy how things are shaping up for you in the industry ?
I am thankful for the way, things are shaping up now. I think I'm getting better opportunities now. Sometimes, when things don't work out, the easiest thing to do is just to keep complaining. I've evolved from that, but yesI would want to be given better opportunity, and more opportunities.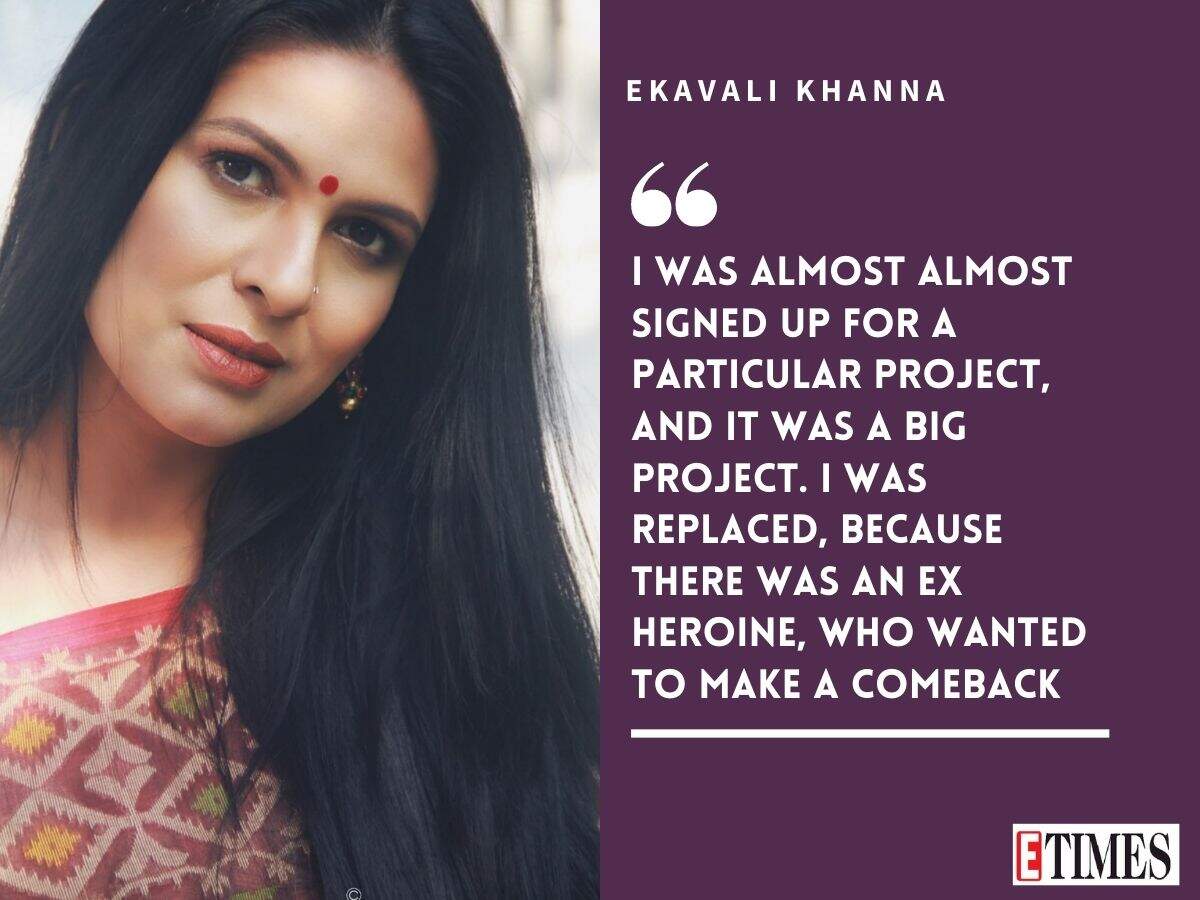 Was acting always your dream job ?
I think this is all I can do, actually. This is what brings me maximum joy. I am very emotional and passionate about my craft, and with time, things have worked out and fallen in place. How good I am as an actor, is something for the audience to decide, for the filmmakers to decide and cast me again. I am here to do my job with devotion and passion.


In the entertainment business, there's so much of uncertainty. Is it okay to choose passion over stability ?
There are people who consider stability more important than their passion. But I firmly believe that if you love what you do, the money doesn't really matter. For that you really need to have immense love for your work.I'm sure I would have been in a much more stable place, maybe working in at a corporate place. But choosing this path, I'm much happier. This is my calling. I choose happiness.

Source link